I am seriously excited to share this gorgeous Fall sunset maternity session from November with Chelsea Vail of Whole Heart. Chelsea and her husband are expecting twins, so at 26 weeks, we scheduled this session several weeks earlier than most maternity portraits.  
Timing is everything when you're thinking about scheduling professional maternity photography.
Too early, and you might miss the full beauty of your expectant belly; too late, and an early arrival of your newborn may mean that you missed your chance.  Maternity portrait sessions are usually scheduled between 28-34 weeks, and sometimes much later, to ensure the tummy is really nice and round.  Most of the images that you see in my portfolio were taken at 37 weeks. When carrying twins, however, things are a little bit different.
A twin pregnancy comes with a few extra considerations.
Twin maternity sessions are usually recommended at 28-30 weeks (no later than 30), as the belly will already be very round by then, and planning for an earlier session means the mother-to-be can avoid some of the general discomfort she might feel late in her pregnancy. Other concerns such as possible activity restrictions, bed rest, or early delivery, any of which may present themselves during those later weeks for twin moms, mean that earlier is probably safer when it comes to scheduling your session.
Of course, every pregnancy is different.  My best advice to all my maternity clients would be to keep in touch with me as your pregnancy progresses, follow up after doctor appointments in the weeks before your session, and if anything begins to change, we'll have the option to reschedule to an earlier date.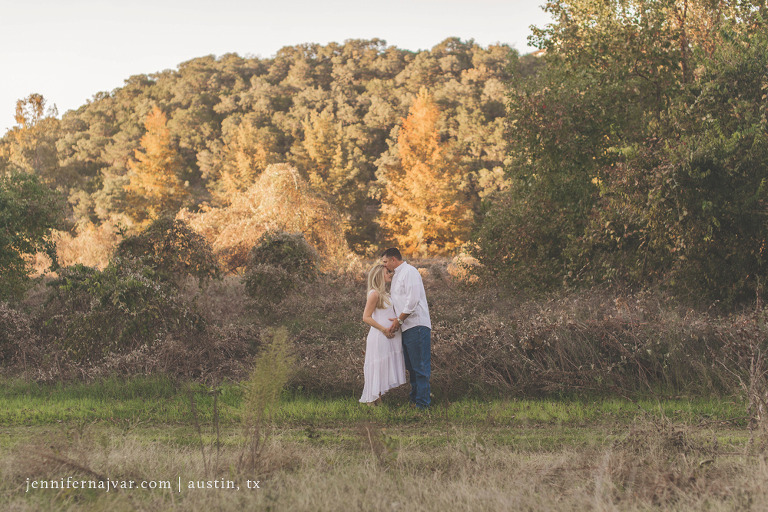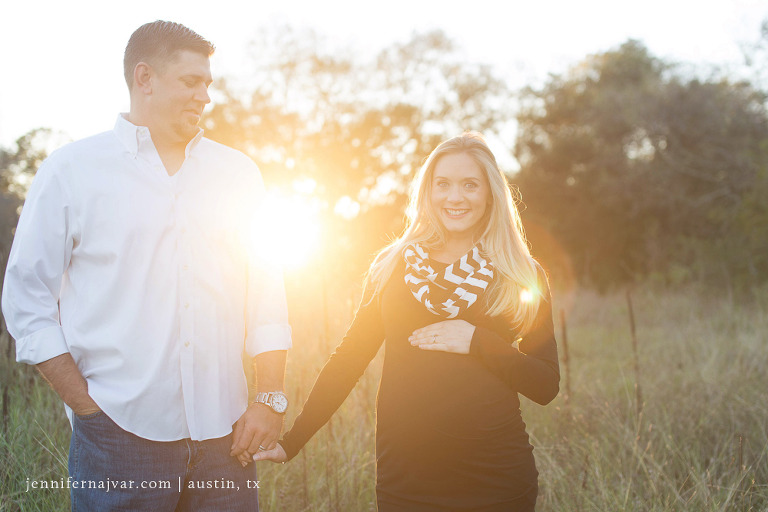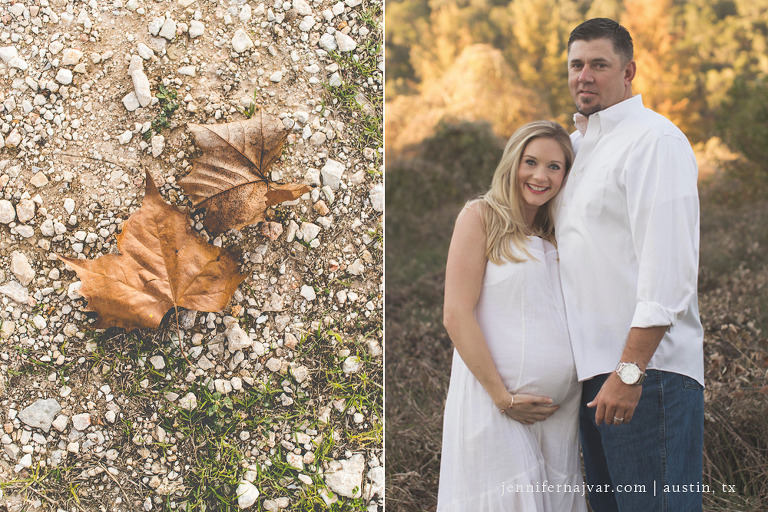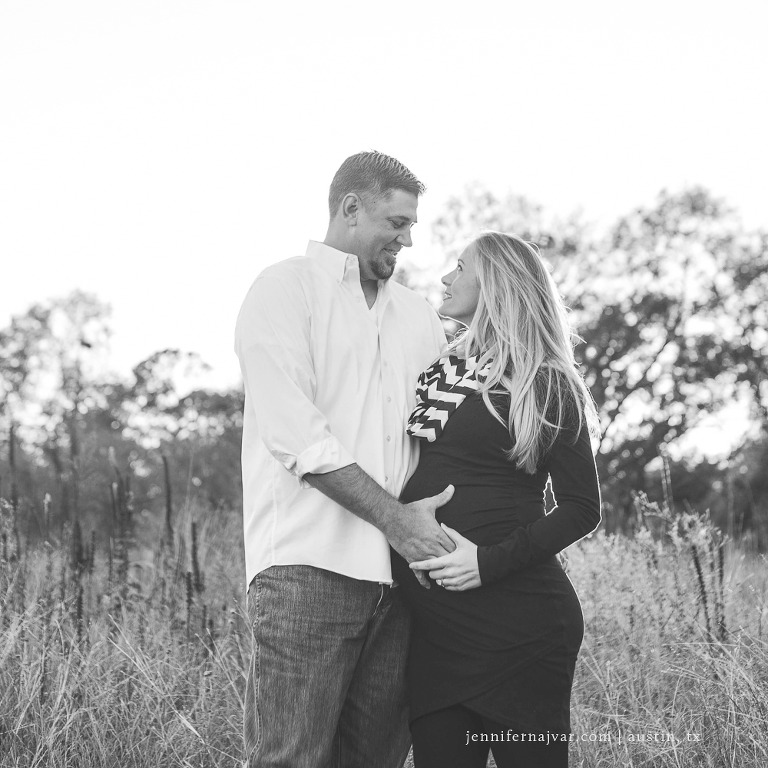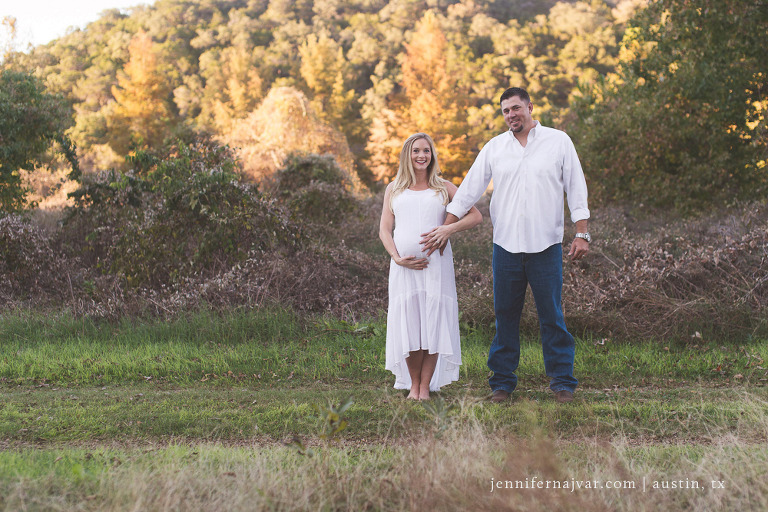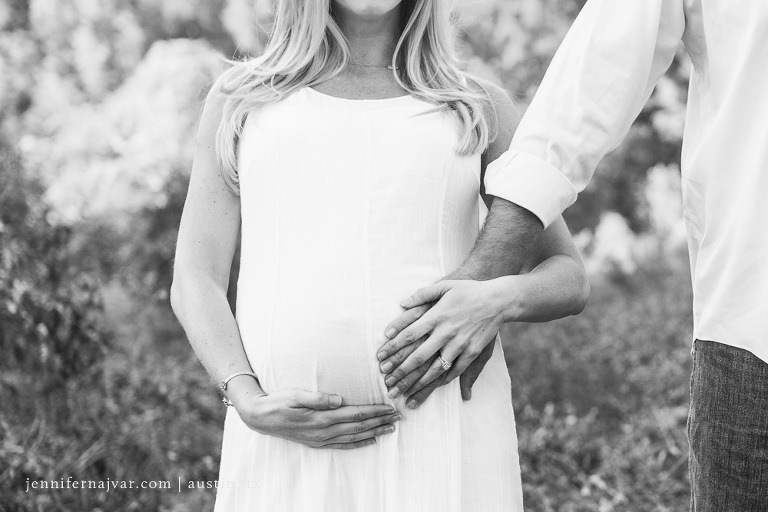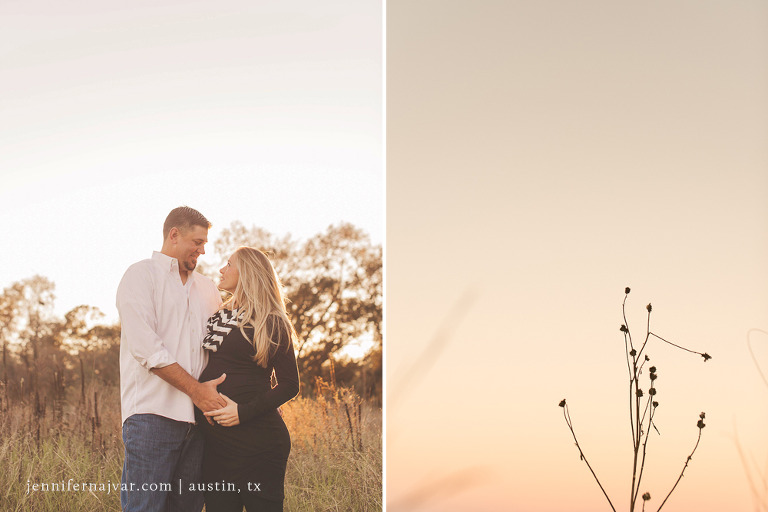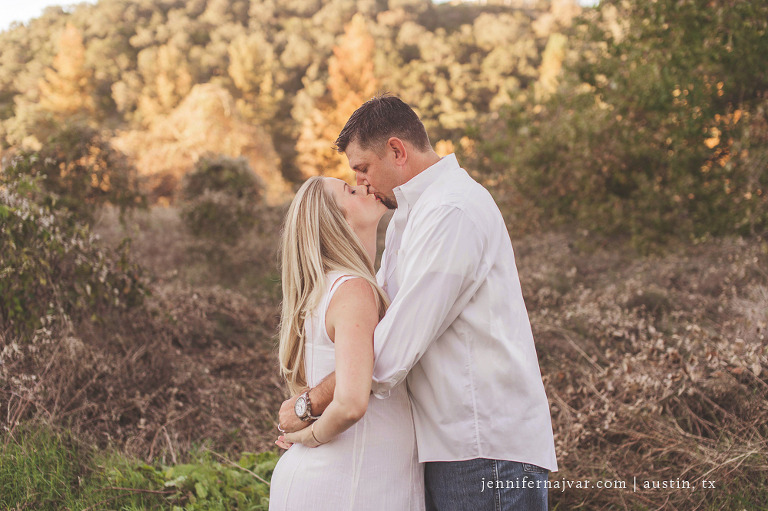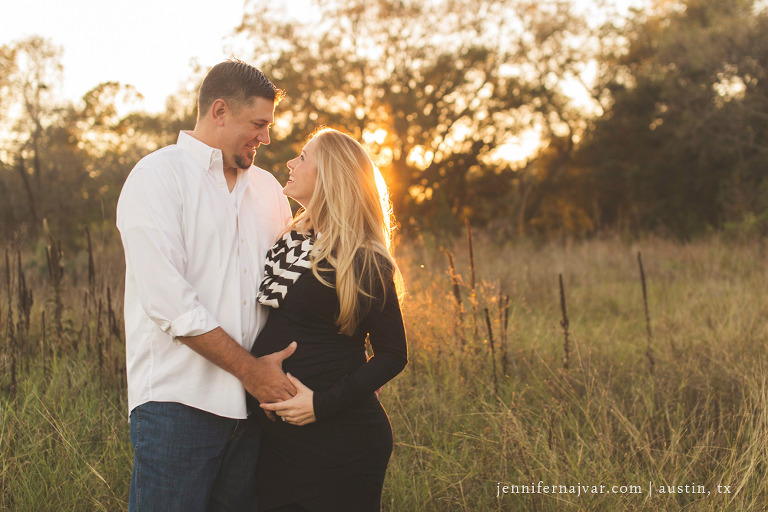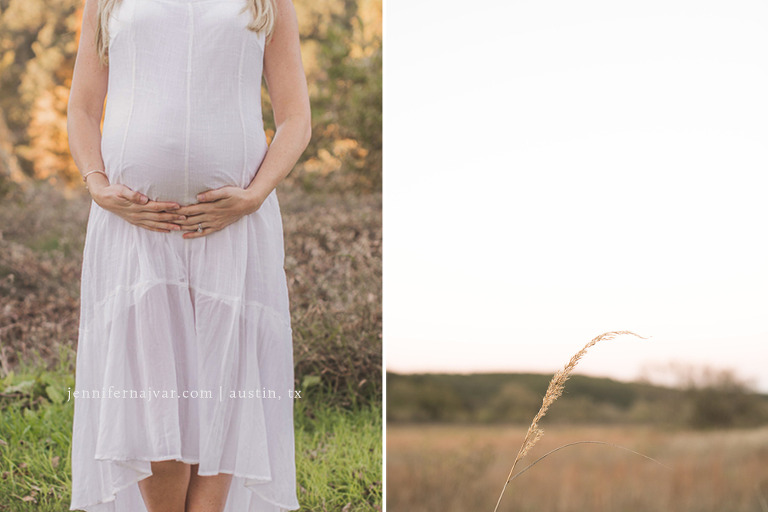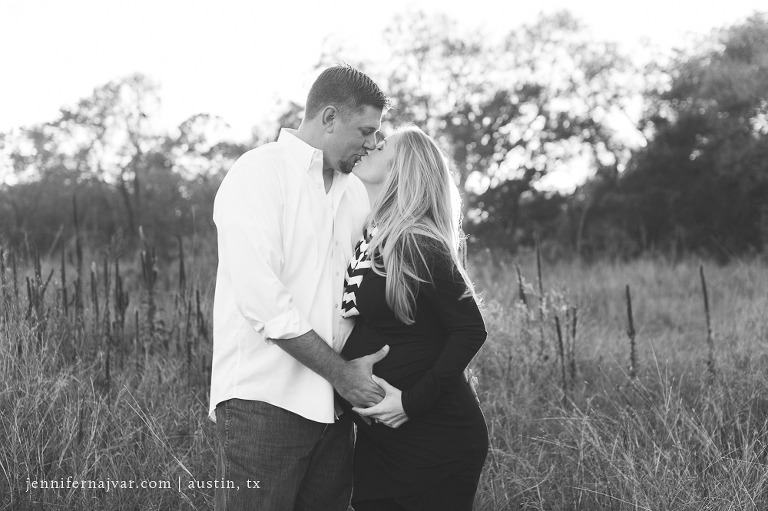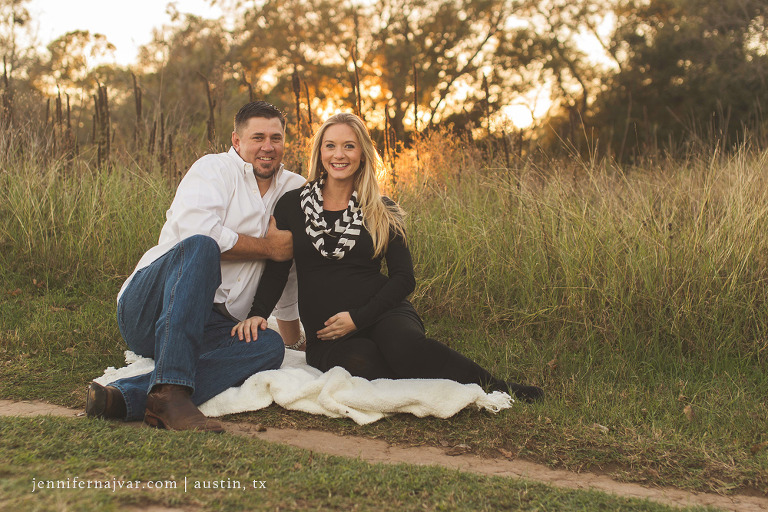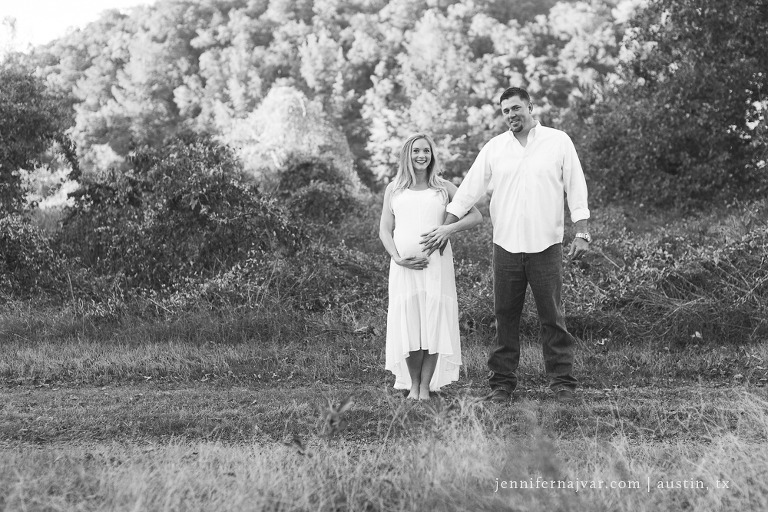 Jennifer Najvar is a Newborn and Maternity photographer in Austin, Texas.  Newborn Sessions are scheduled during the first 14 days after your baby's arrival. The best time to reserve your Newborn photography session is during your pregnancy before you reach 30 weeks.