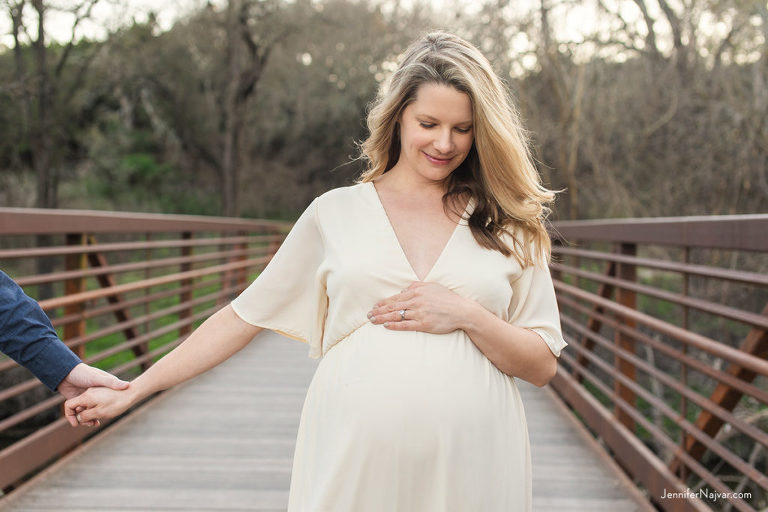 We always encourage moms-to-be to plan their maternity portrait sessions right around eight to 8.5 months or between 32 to 34 weeks of pregnancy. This gorgeous Winter session was taken around 32 and a half weeks. Of course, you can have gorgeous portraits taken right up to the day you deliver (we photographed this lovely mama on her due date), but here are a few things you might want to consider when deciding when to schedule maternity photos.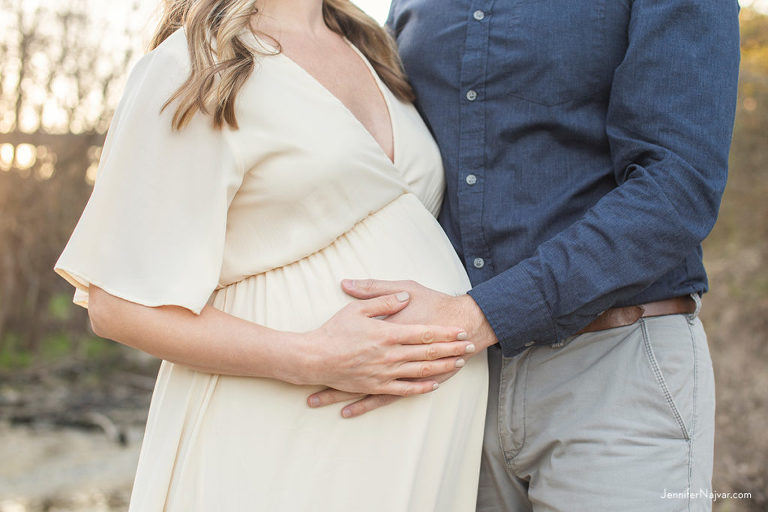 Aim for your third trimester 'sweet spot'
Especially during your first pregnancy, you won't know when this sweet spot will be, of course. But, the goal is to schedule late enough into your pregnancy that your bump will be nice and round (highlighting how big your bump gets is the whole point, after all) but not so late that the aches and pains of those last several weeks (especially once you reach nine months) start to make you wish you had scheduled earlier.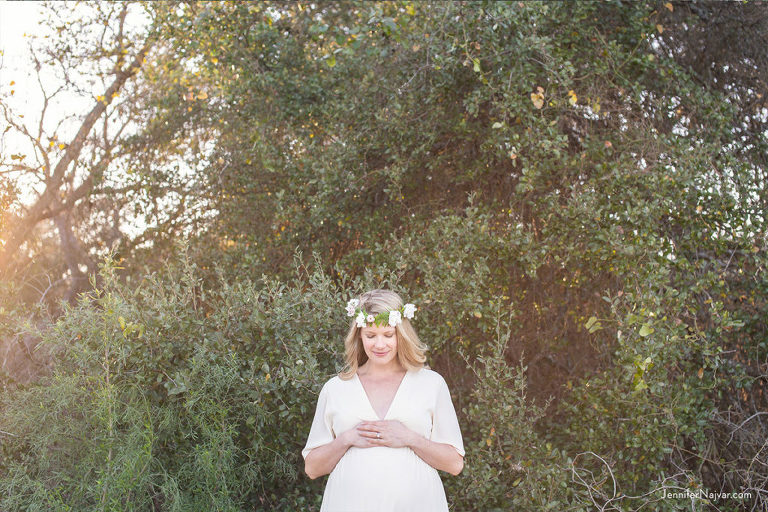 Your comfort level will probably start to dwindle little by little each week as you near your due date. Particularly if you're planning your session outdoors in the Austin hill country where you might be walking through the park for an hour, those general discomforts of late pregnancy may begin to weigh on you. And, once your baby drops in the weeks before delivery, walking even a short distance may become down right difficult.
Every body and every pregnancy is different, of course. But for many mamas-to-be, the 32-week bump will be plenty round, and by the time you get to 35 or 36 weeks, you might well be thinking that you felt a whole lot better two or three weeks ago. So there's a good chance that 32 to 34 weeks will be the sweet spot for you.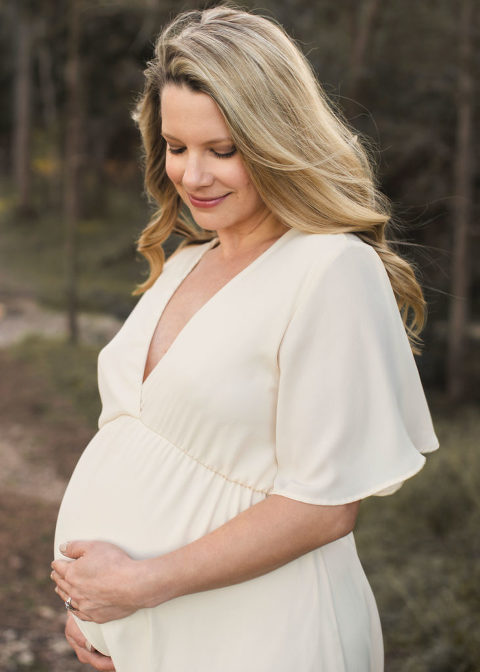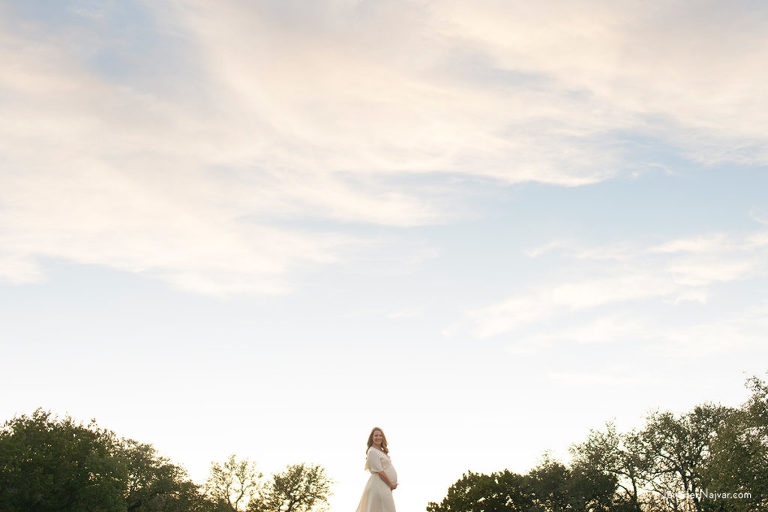 Think about the weather (especially the Texas heat, if you want to avoid it)
If you're waiting on a Fall or Winter baby, congratulations! You'll be enjoying your last couple of months of pregnancy in the crisp Autumn air or mild winter days dressing your bump in cozy flannel sweaters and chunky knit layers (our favorite wardrobe pieces for Winter due dates).
On the other hand, if you're lucky enough to have a Spring or Summer due date, avoiding the heat in the Austin hill country may be the deciding factor when scheduling your portrait session. If you have the choice between scheduling smack in the middle of August when it may be over 100 degrees, or a few weeks earlier in the Summer, you might want to schedule as early as possible within that sweet spot when temps are still only in the 90s rather than breaking heat records in the three digits.
If the blistering heat at the end of your pregnancy is something you already know you don't want to contend with, a beautiful, organic studio maternity session might be the perfect solution for you, or we'll be happy to help you plan an indoor session in a special location.
GET INSPIRED: Rock your Summer maternity photo shoot with a flirty Summer wardrobe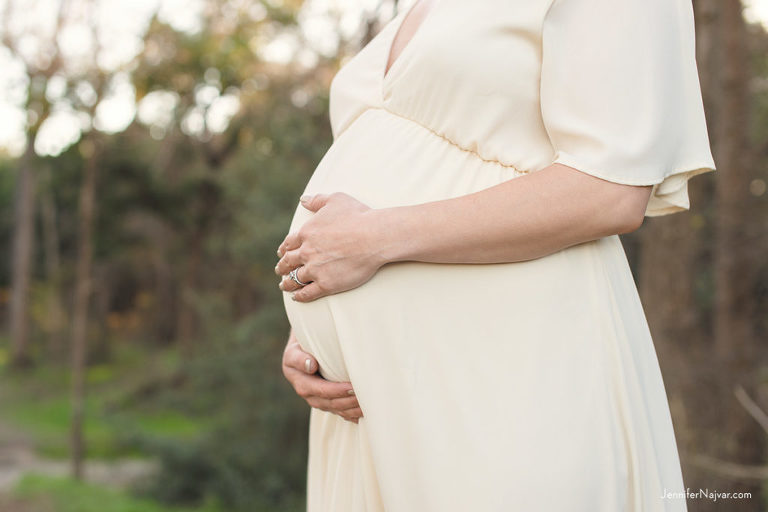 Schedule earlier if you're having twins
For twin pregnancies, we suggest scheduling no later than 30 weeks. By then, your belly will likely already be nice and round if you're carrying two. So, go ahead and get it on the books between 27 and 30 weeks while you're still feeling pretty good. You'll want to be as comfortable as possible during your session, so scheduling just a few weeks earlier than moms carrying singles should work out perfectly.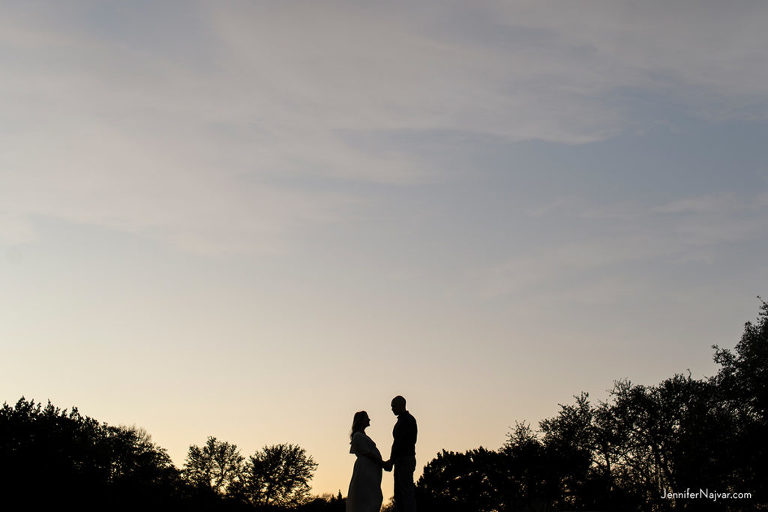 Earlier is always better than too late
We used to tell expecting clients that scheduling as late as 36 or 37 weeks was within the recommended window, but these days, we encourage women to aim for 34 weeks at the latest just to be safe.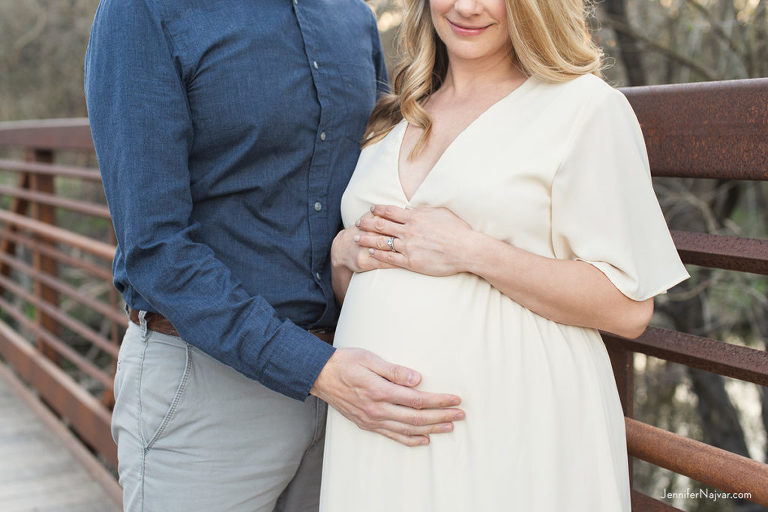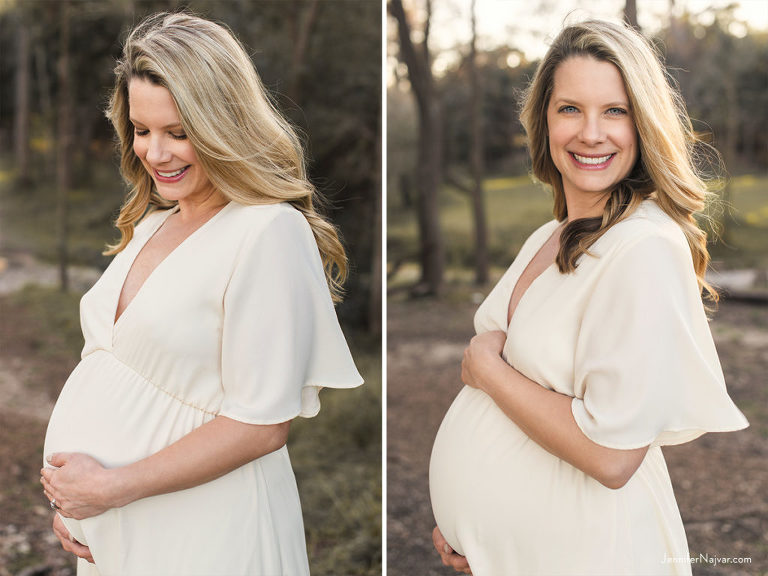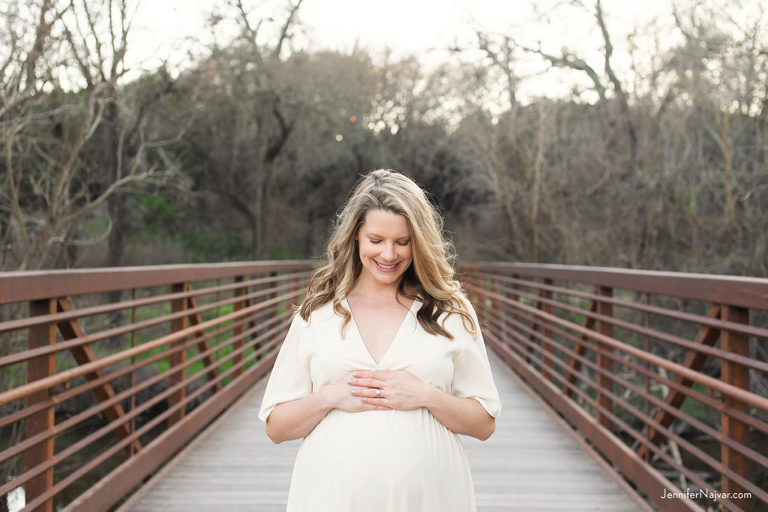 The fact is, you never know when your baby will arrive. And we don't want any new mom to miss her chance to chronicle her pregnancy if her little one comes early or pre-term, or if anything pops up at the end of pregnancy that might prevent her from being able to take maternity portraits.
Your 40 weeks of pregnancy are precious — and very fleeting. So err on the side of scheduling earlier, and make sure you won't miss out on those gorgeous bump shots to look back on after your baby is in your arms.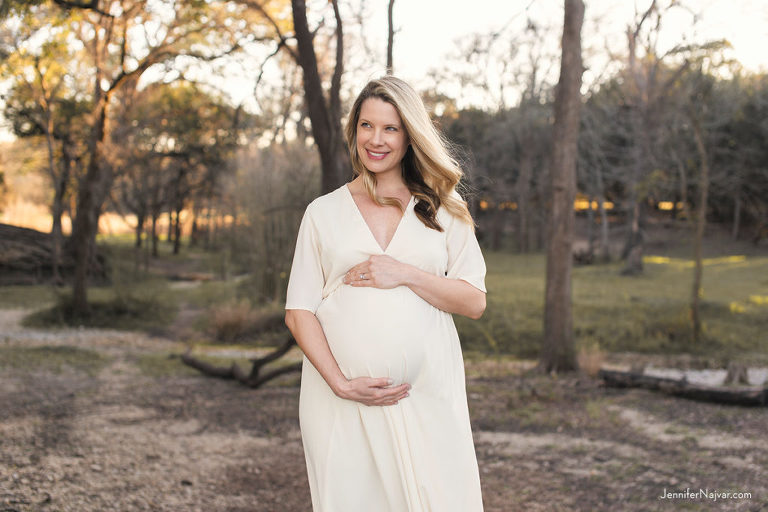 Austin moms-to-be: We'd love to chat with you about planning pregnancy portraits for you and newborn portraits when baby arrives. Jennifer Najvar Photography specializes in Maternity photography in Austin, Texas. Portrait sessions during your pregnancy are usually scheduled between 32-34 weeks; earlier for twins. If you're interested in reserving your maternity portrait session in the Austin hill country, in our North Loop studio, or in another special location, contact us to start planning.