I love the collective reflection that goes on in December.  Over the last week, I've been looking back through some of my favorite sessions from 2015 and feeling very grateful for the lovely new and expectant mothers, and their growing little ones and growing families, that I have had the honor to photograph.  Speaking generally (as a person rather than as a photographer) I have long felt compelled to photograph people.  Even when they don't want to be photographed I find myself saying to them, "You'll thank me later."  And they will.  Because for most of us, there will come a day when the most valued physical item we have will be a photograph of someone we love dearly.  To exist in photographs, especially with your family, is one of the greatest gifts you can give. I don't think anyone ever looks back over their lives saying, "I just wish I hadn't been in so many photos with the people that I love."  And most would give anything for just a few more with those they've lost. In 2016, I hope you will exist in photographs doing the things you love, documenting the place you have found yourself, and with your families as they grow, as often as you can. 
Farewell, 2015, for auld lang syne, my dear.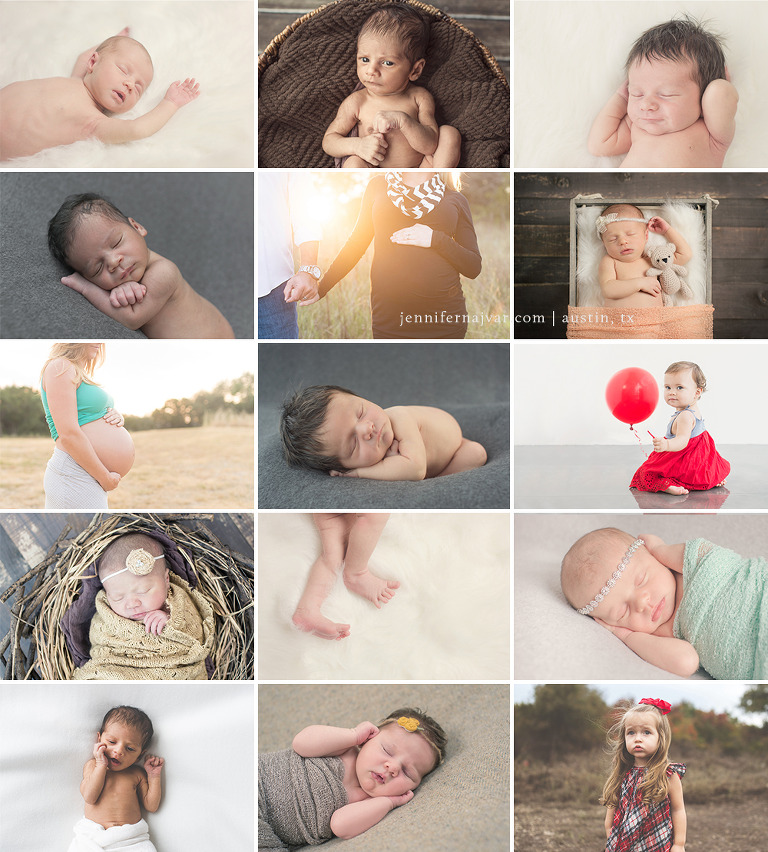 Jennifer Najvar is a Newborn and Maternity photographer in Austin, Texas.  Newborn Sessions are scheduled during the first 14 days after your baby's arrival. The best time to reserve your Newborn photography session is during your pregnancy before you reach 30 weeks.