We think one of the most important services that we provide – in addition to taking beautiful portraits – is to help our clients get their images off of their phones and devices, and bring them into their lives in the form of tangible, printed, archival art.
Approximately two weeks after your Newborn or Sunset Maternity portrait session, we will all come together once again for your much-anticipated portrait reveal and ordering appointment. This is your private appointment set up to help you select your favorite fine art product(s) as part of your collection. Every art product that we carry offers a gorgeous, high quality option to beautifully display your portraits in your home. The Folio Collection Box is one of my absolute favorite pieces.
Why We Love This Luxurious Folio Collection Box for Your Newborn and Maternity Portraits
The Folio Collection Box is a luxurious, 11×14 handmade presentation box fitted with a selection of your favorite portraits from your session.
Designed to beautifully showcase as well as protect your images, the Folio Collection Box can be displayed open on a table, or stored closed on a shelf.
As an alternative to a traditional printed portrait album, the Folio Box offers much greater versatility, allowing you to add or replace of images as you like. 
Use it as a keepsake or memory box to be passed down one day to your child.
Keep the complete collection inside the box, or choose to display your favorite image outside of the box. Switch them out as often as you like. 
Every printed image is matted to 11×14 and ready to frame for your wall, or simply set out, with or without a frame, on a beautiful easel.
Use one or some of the gorgeous matted images as a gift to grandparents or godparents, while you keep a beautiful collection for yourself.
The Folio Box provides a beautiful, private place to safely keep a portrait folio that you may not necessarily want on display for everyone who comes into your home; this a particularly beautiful option for Maternity portraits. 
Purchase your favorite maternity images, and later add your newborn, milestone, and first-year portraits to make it a complete collection of your baby's first year. 
Every collection includes a beautiful printed art piece as well as your choice of a digital folio – so, along with the Folio Collection Box, you will also take home the set of digital images of your choice.
On the day of your reveal and ordering appointment, there will be samples available for you. I'm happy to meet with you before you reserve your session if you would like to see these items in advance.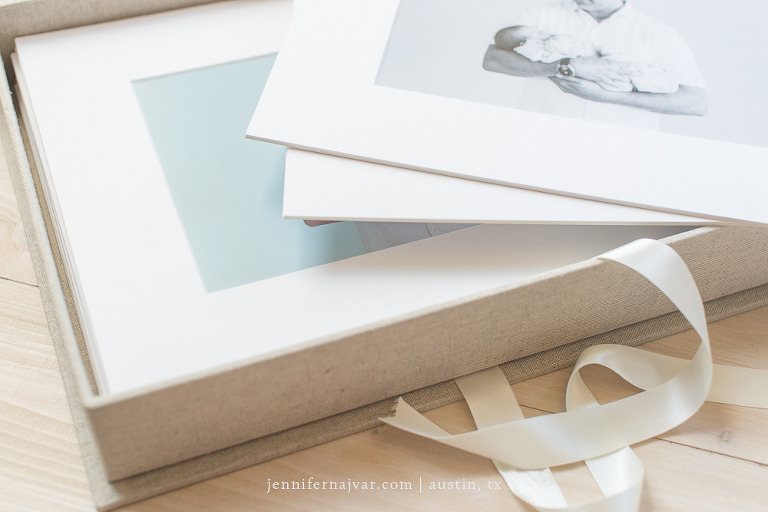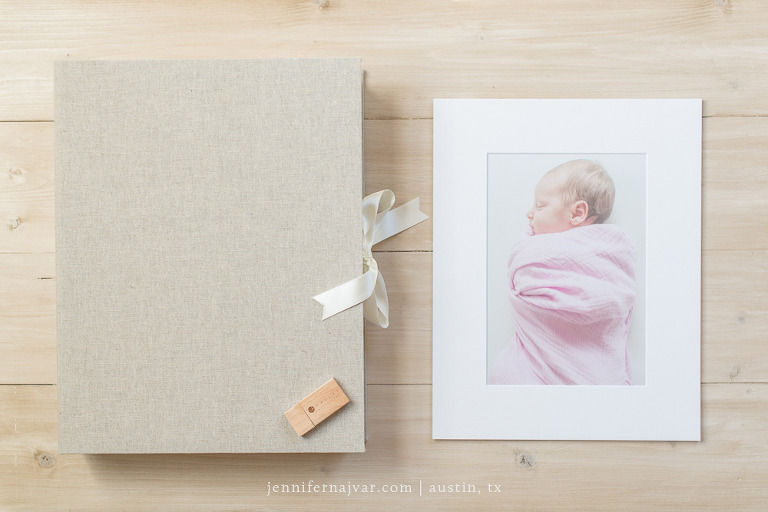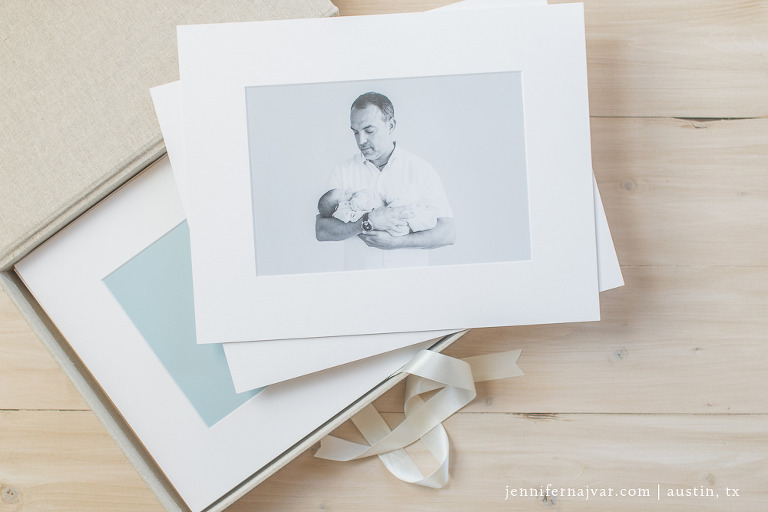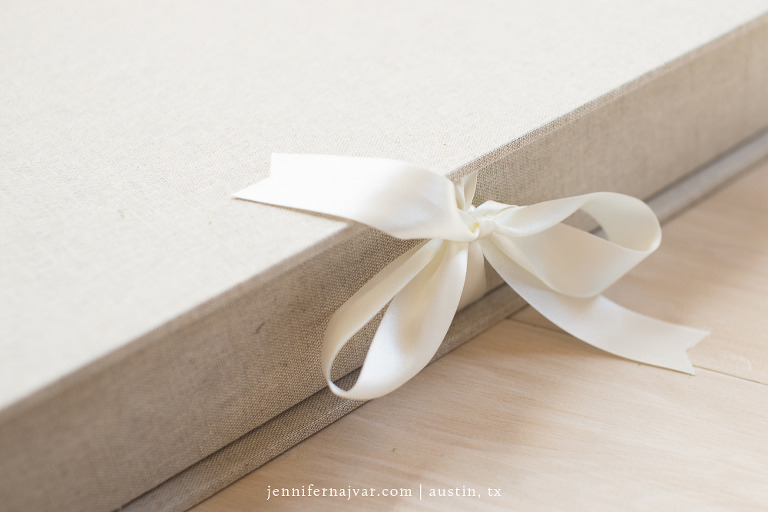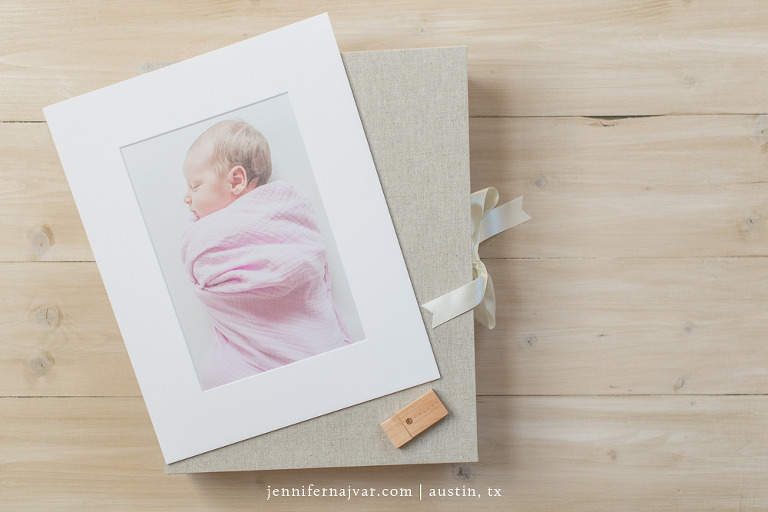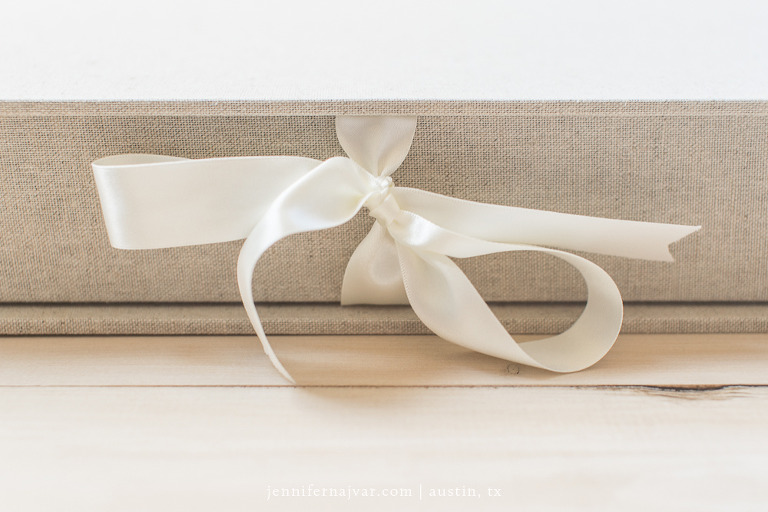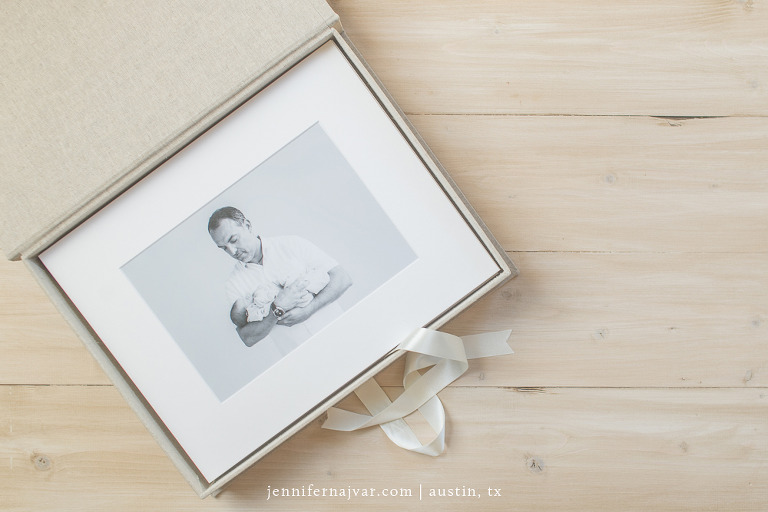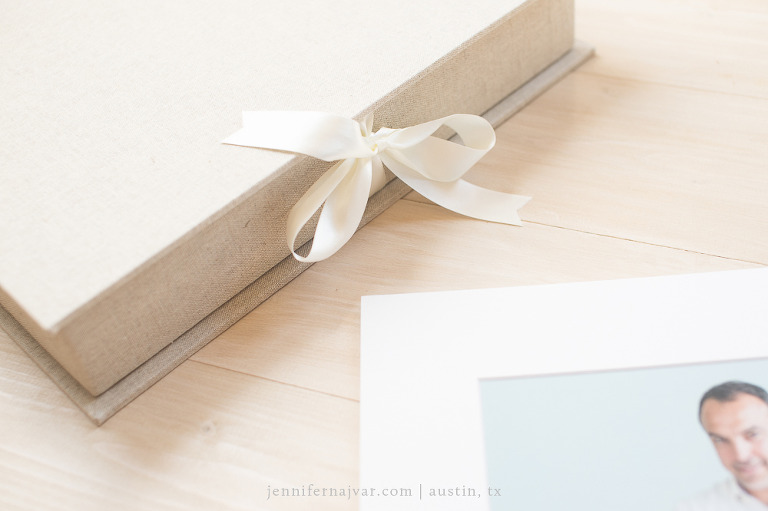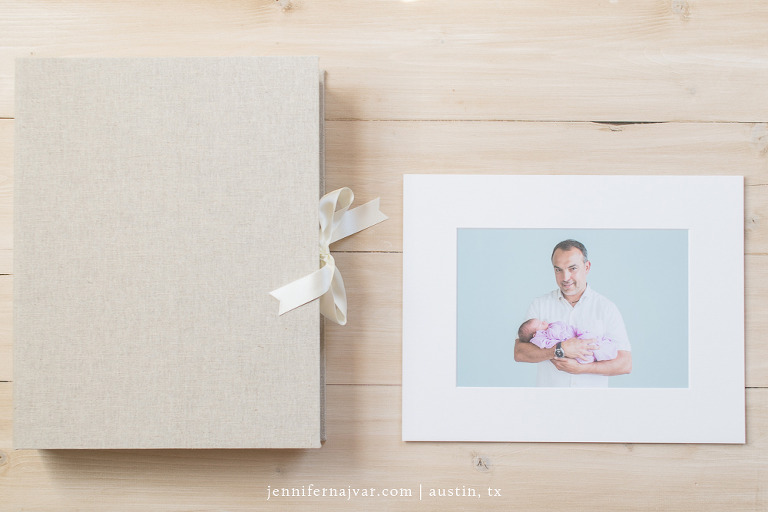 Jennifer Najvar is a Newborn and Maternity photographer in Austin, Texas.  Newborn Sessions are scheduled during the first 14 days after your baby's arrival. The best time to reserve your Newborn photography session is during your pregnancy before you reach 30 weeks.