Each and every chance we get to photograph a maternity session in the Austin Greenbelt, we are reminded just exactly why we love what we get to do every day, and how much we love living in this city.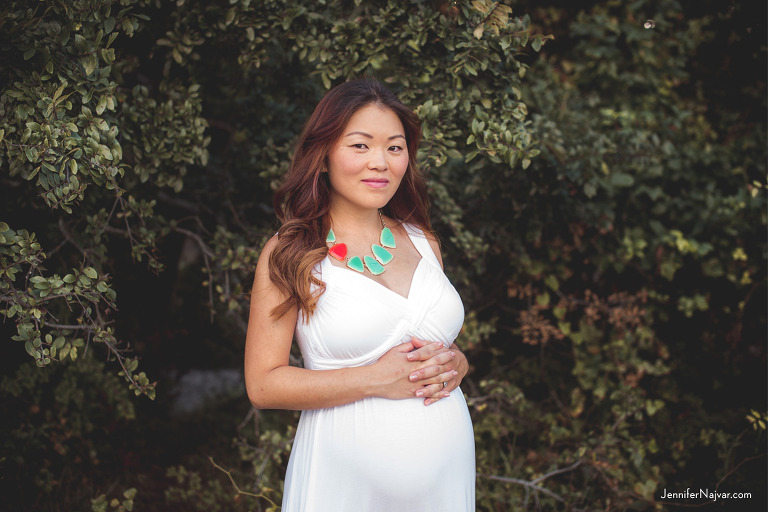 A Perfect Place for a Stunning Austin Maternity Photo Shoot
It's always such a joy to collaborate with an adventurous mother-to-be, and returning to one of our favorite spots along the greater Austin area greenbelt for this maternity session, we were thrilled to take advantage of the flowing creek waters in this beautiful landscape.
We never stop the search for new and different places to take clients, but this is absolutely a favorite place to start, particularly with a client ready to wade into the water. The landscape is lush and serene, and we think it's a beautiful reflection of motherhood and a perfect place for a stunning Austin maternity photo shoot.
This mama exudes such a strength and confidence, and we can't help but imagine her little girl looking back at these images one day several years from now admiring this strong beautiful woman who had just become her mother.
Why Not Plan a Little Something Special for Your Session?
We love it when moms embrace this moment in their lives by planning something a little extra special and a little out of the ordinary for their portrait session. Why shouldn't she stand in the middle of a creek in a dress? Get inspired with this collection, and then check out this glam maternity shoot for a totally different vibe.
Since this session took place several seasons ago, we have loved getting to know this family over multiple shoots, including photographing their newborn baby girl just a few short weeks later.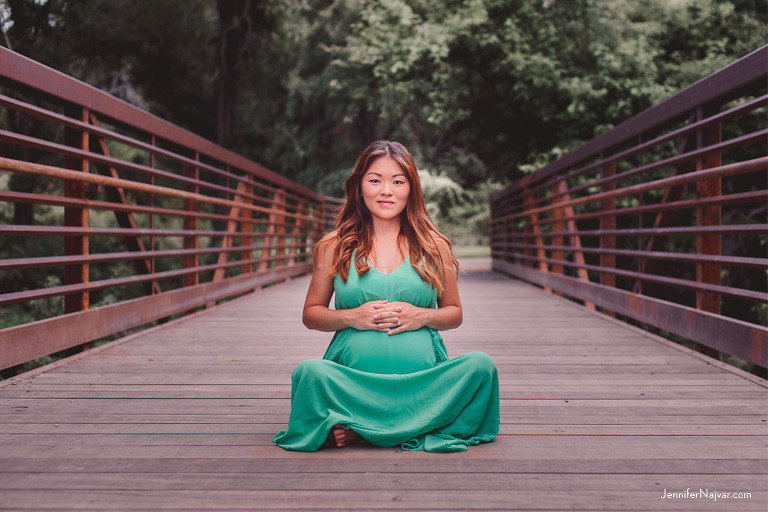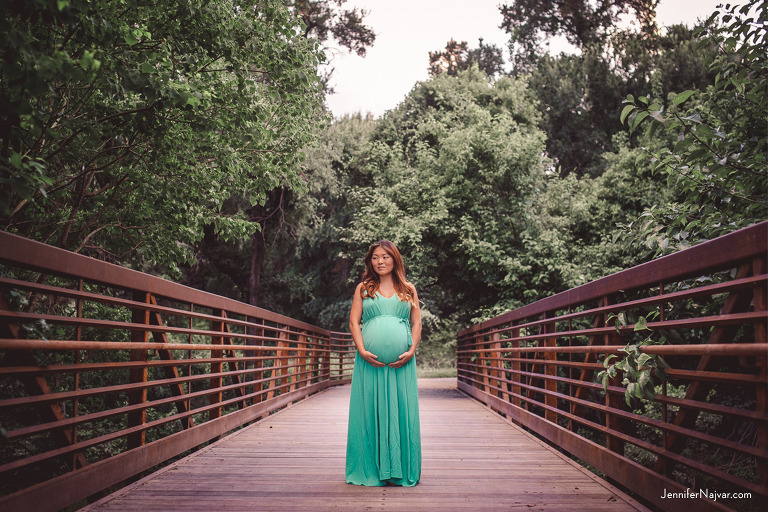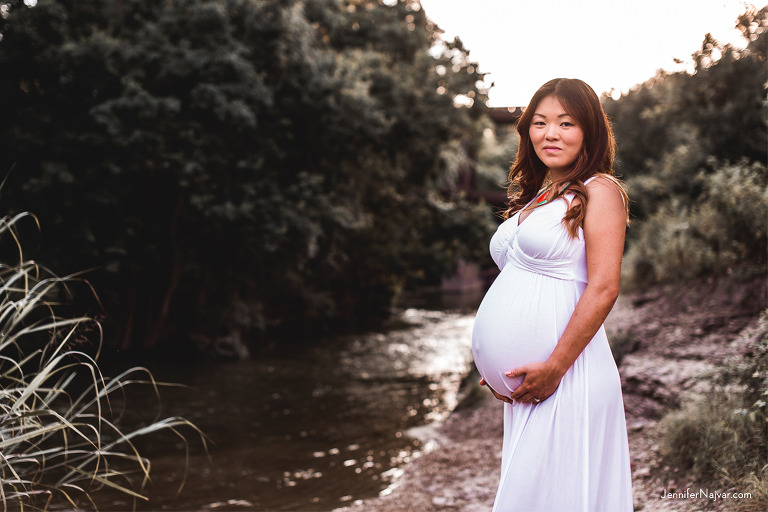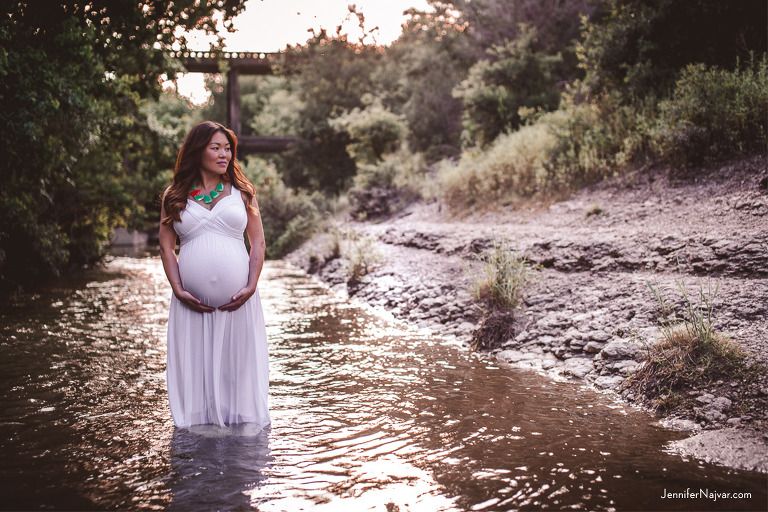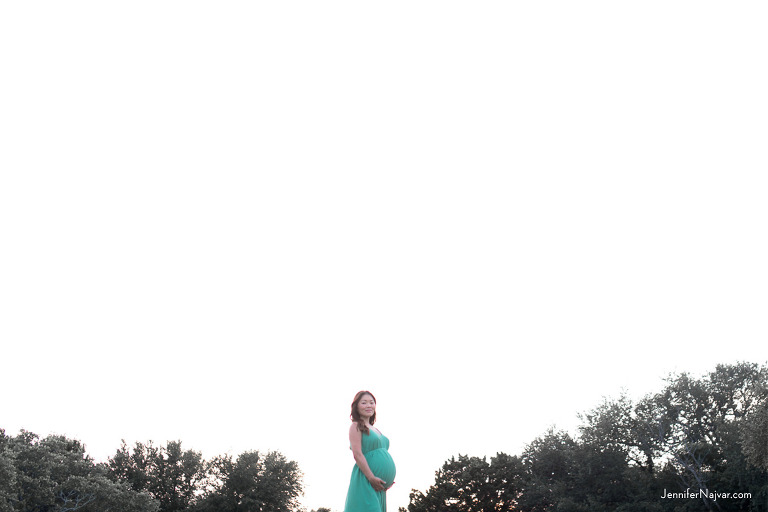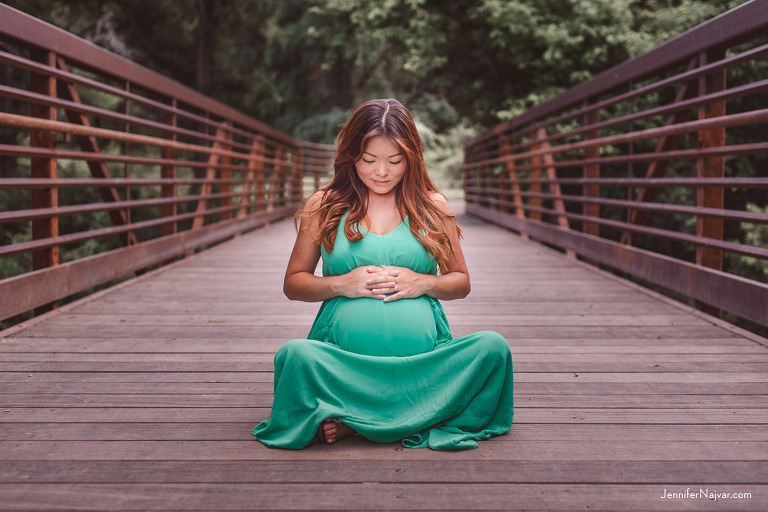 Jennifer Najvar specializes in Sunset Maternity photography in Austin, Texas. Maternity portrait sessions are usually scheduled between 32-34 weeks of pregnancy; earlier for twins. If you're interested in reserving your maternity portrait session in the Austin hill country, contact us to start planning. We would love to hear from you.