Looking for some glam maternity photo shoot inspiration? We are swooning over this maternity collection weeks after we wrapped shooting with this gorgeous, glamorous expecting mother. If any part of you has ever dreamed of pulling out all the stops to create portraits that are completely over the top, we say go for it when you're glowing with the joy and anticipation of motherhood. Here's how to pull it off: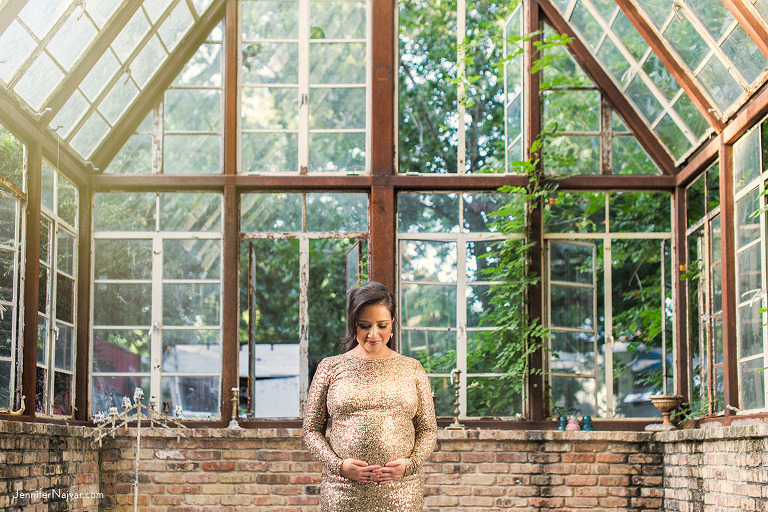 Choose a location with a wow factor
How do you know where to go? Finding the right photographer is your first step. Working with a photographer who knows where these spots exist is key. Photographers spend their free time scouting and testing magical places and spaces, so choosing a photographer who has the location you love in their portfolio is a great starting point to get the images you want.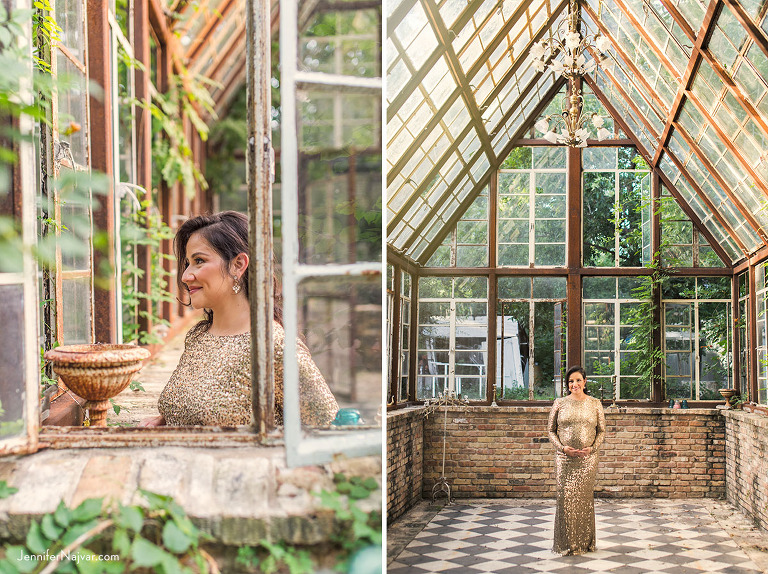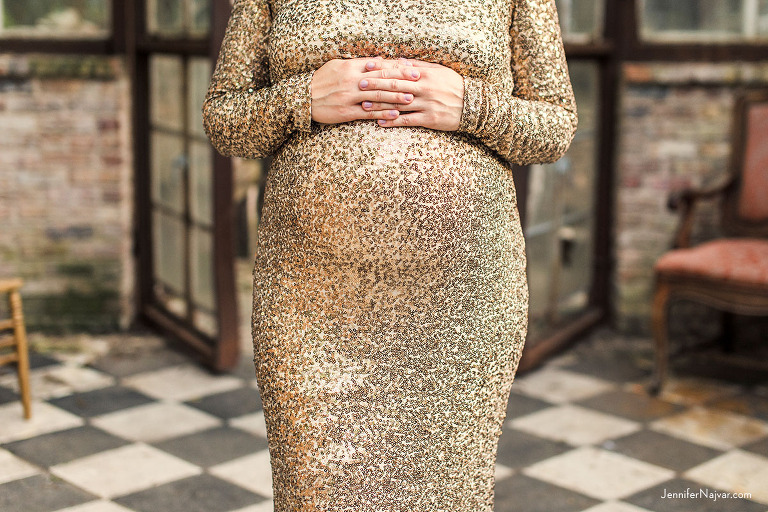 Make a Statement With the Dress
Formal, full-length, gold, sequins, scoop back….absolutely! Do not shy away from that little voice telling you to go full on glamour with your wardrobe. Even if  you don't want to buy a formal dress because you're pregnant and you'll never ever wear it again, no problem. Beautiful formal fashion is now available for rent online making it a whole lot easier to get the look you want without breaking the bank for something you're only going to wear one time. Rent the Runway is just one online rental shop that offers designer fashion delivered directly to your door. And if you have a particularly significant piece of jewelry, don't forget to incorporate that into your wardrobe as well, even if it's just for one shot.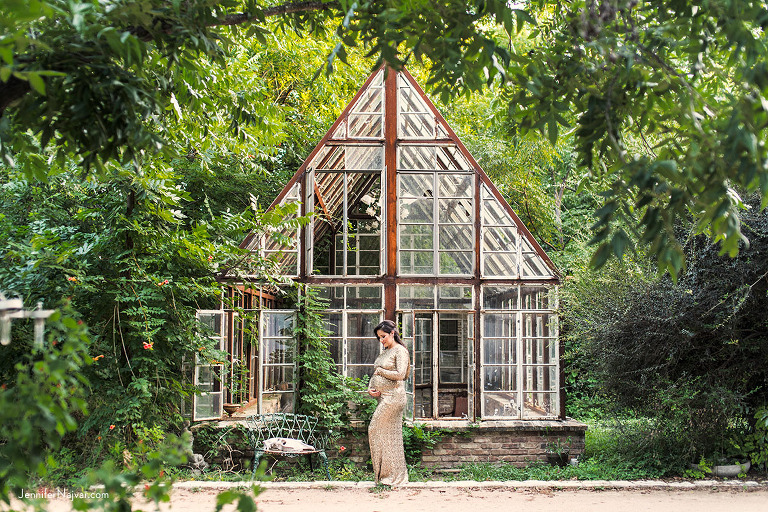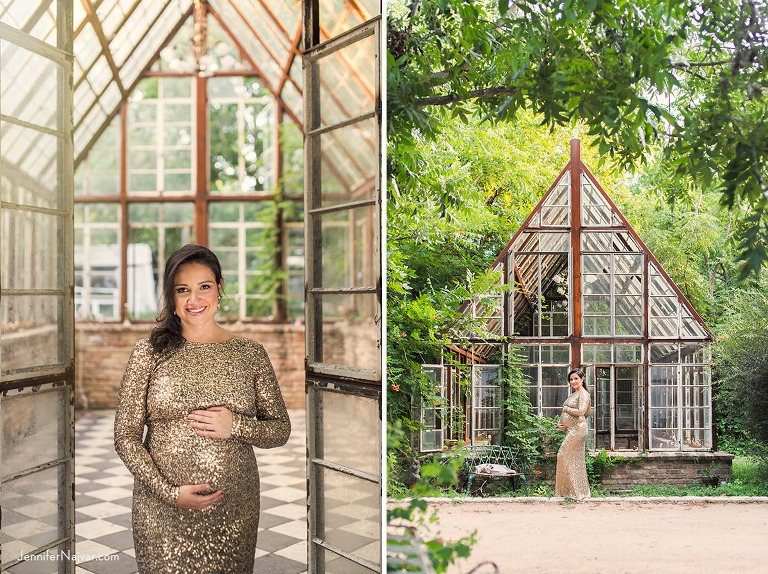 Splurge on Professional Hair and Makeup
If you've already committed to going all out to make your maternity session glamorous, you're probably already thinking about professional hair and makeup. For this styled shoot, we took advantage of both, and we were not disappointed. You'd never know it from looking at our mother-to-be, but we were shooting on a summer evening in smoldering heat hovering at about 99 degrees.  Professional airbrush makeup (which is long-lasting and sweat-proof without requiring touch ups) gave us spectacular results keeping a fresh, matte look despite the boiling temperatures and humidity.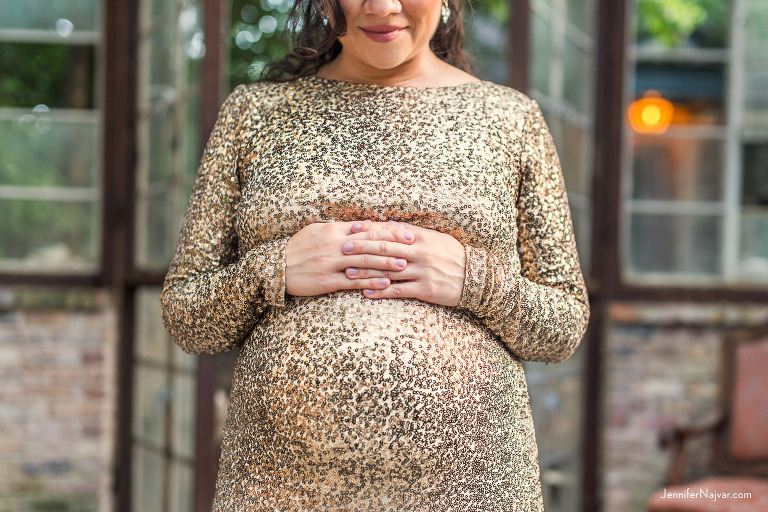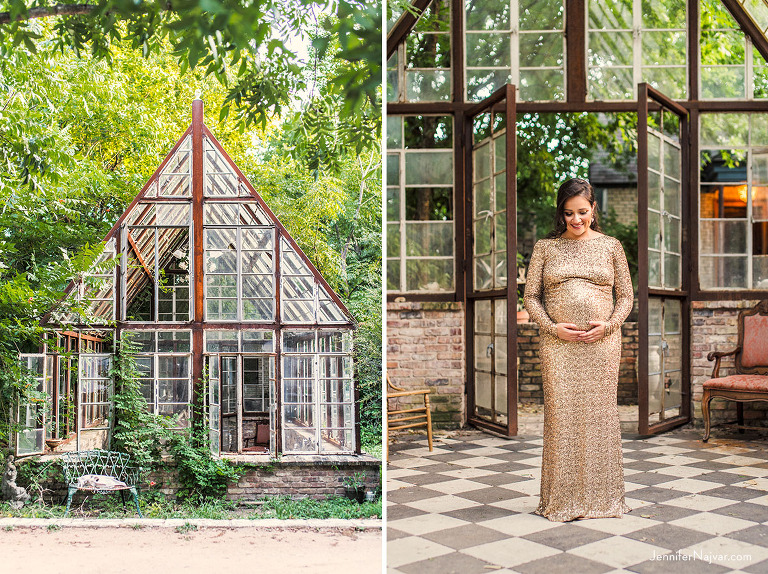 So Why Not Make it Glamorous?
Over a lifetime, the nine months of your pregnancy will be fleeting, and yet, becoming a mother will very likely be the most significant change of your life. The wonder that you have in the months before you meet your little one, and the joy and awe you experience awaiting their arrival, can — and we think should — be captured in an extraordinary way. And some day that little one will hold your maternity portrait and see how their arrival was celebrated.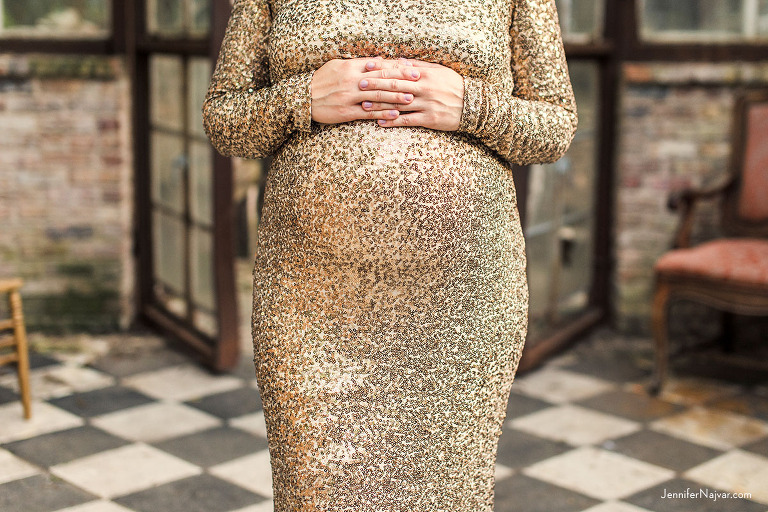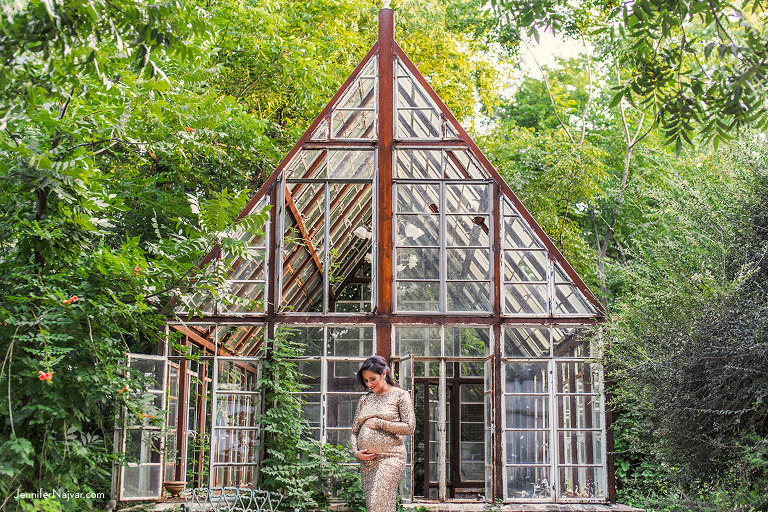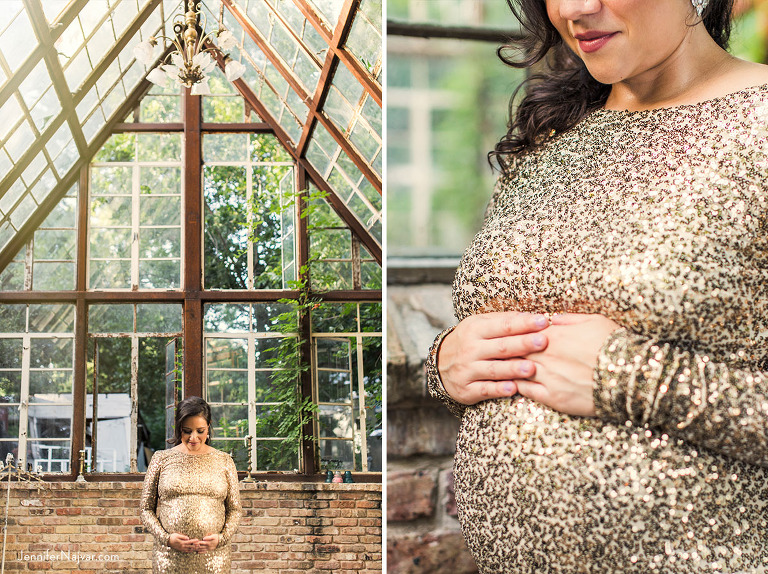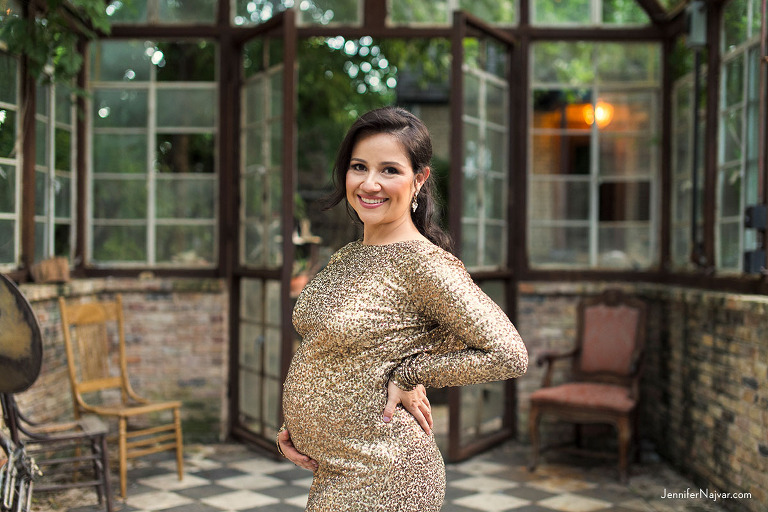 Jennifer Najvar specializes in Sunset Maternity photography in Austin, Texas. Maternity portrait sessions are usually scheduled between 32-34 weeks of pregnancy; earlier for twins. If you're interested in reserving your maternity portrait session in this magical glass house or in the Austin hill country, contact us to start planning. We would love to hear from you.