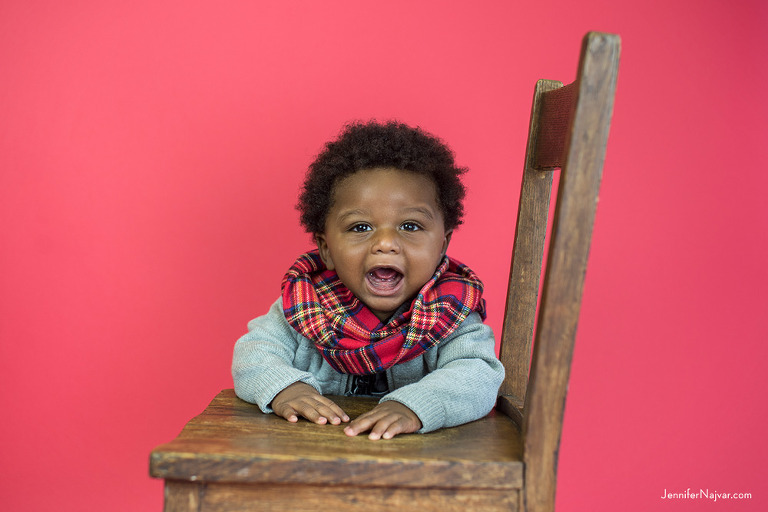 The first question every parent has as soon as they schedule their baby's photo shoot? "What should they wear?" And it's a great question. Our best answer…dress your baby like an adult. Seriously. Varied textures, lots of layers, and accessories that we love for ourselves — chunky scarves and hip footwear, for example — will give your little one an edge that will make your photos totally irresistible. The difference between great photos and good ones, so often, is the wardrobe choices made before the shoot even begins. Case in point, this handsome little guy at nine months came in for our Christmas mini session special layered in flannel, a Metallica tee, baby scarf, modern leather boots, red waffle-knit long johns and a plaid trapper hat, and we still can't get enough. If you want modern, magazine-style portraits, it starts with the clothes, and this simple tip will take your photo shoot to the next level.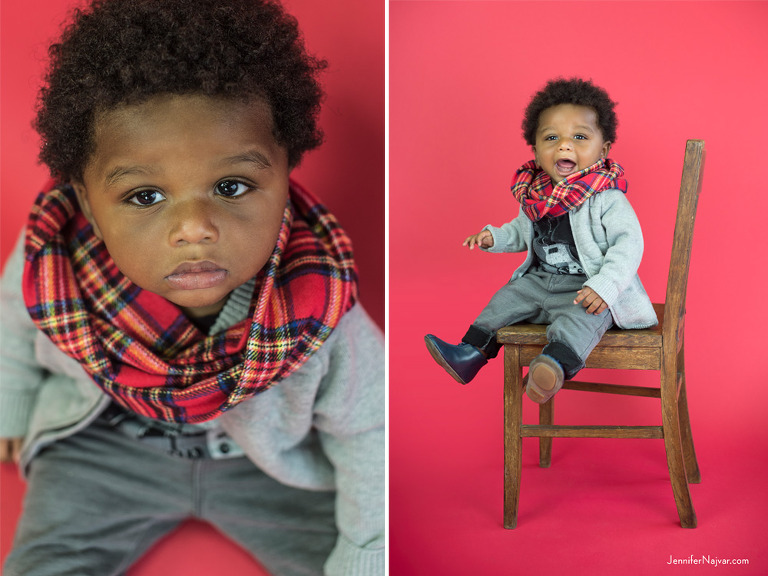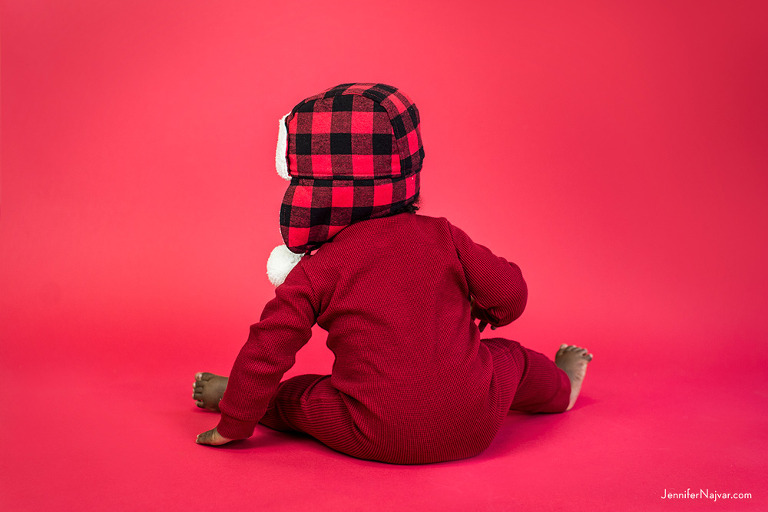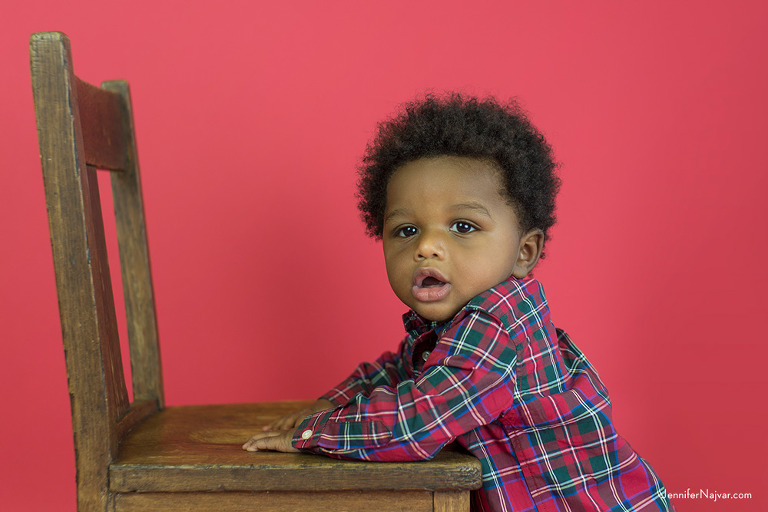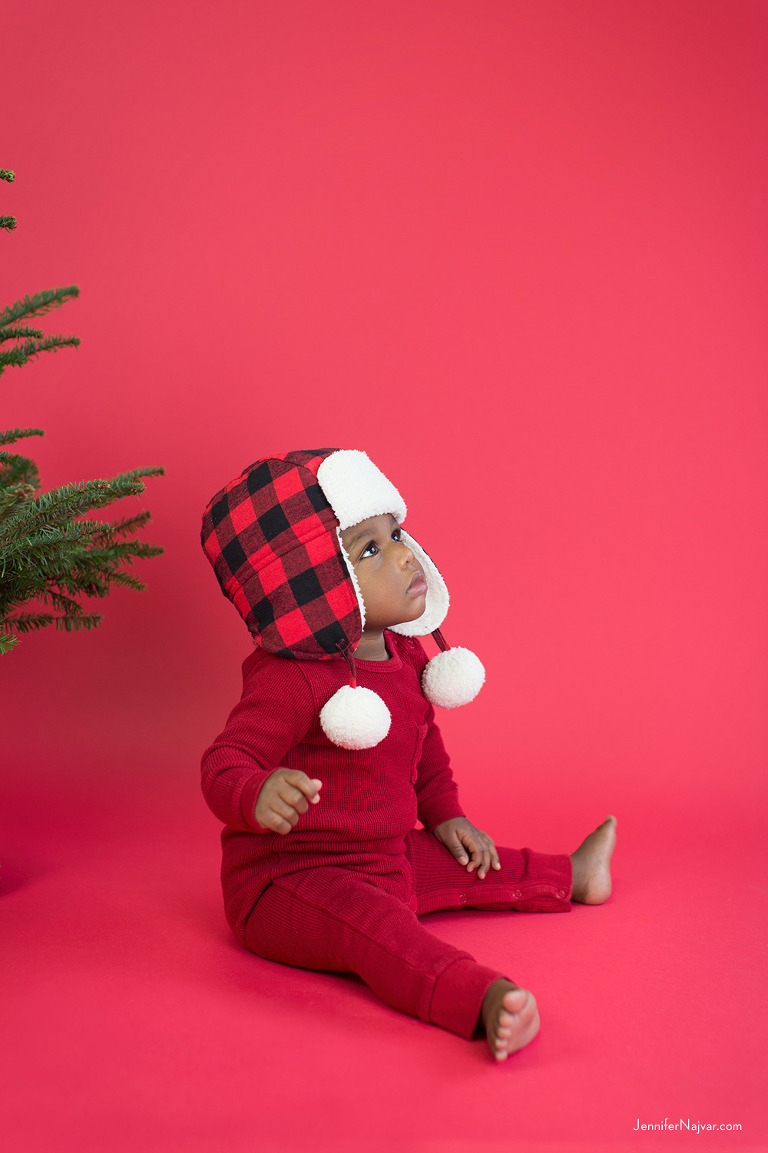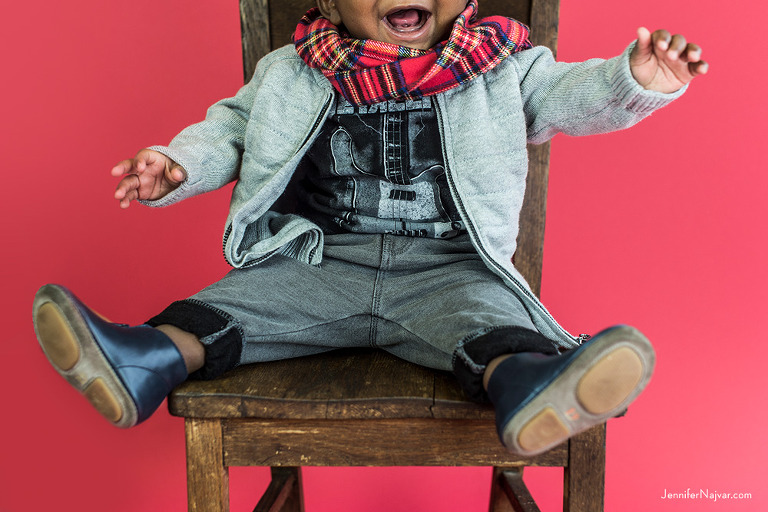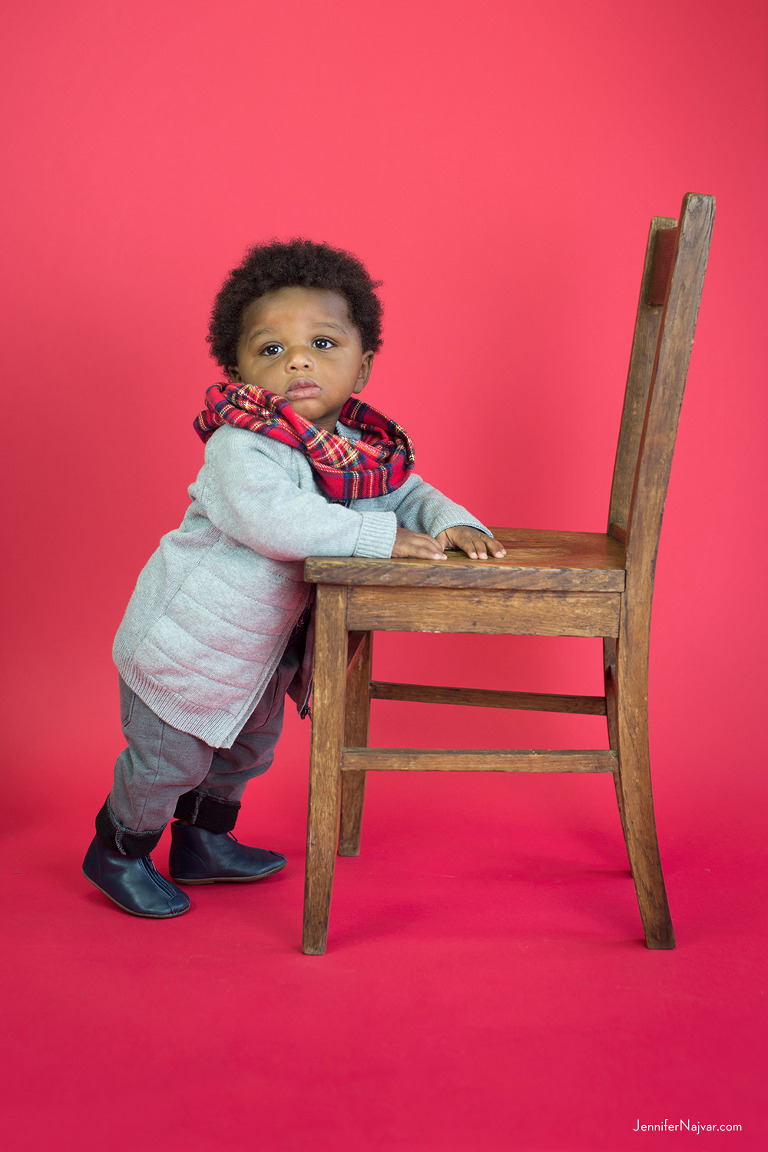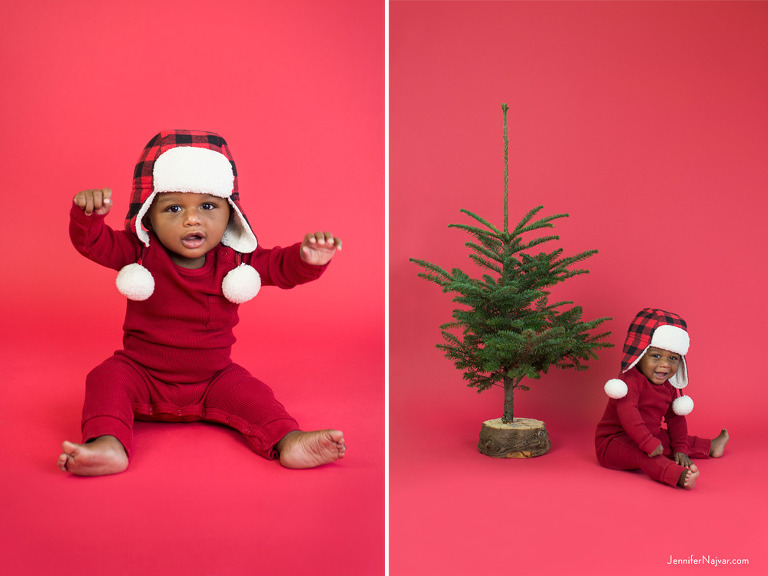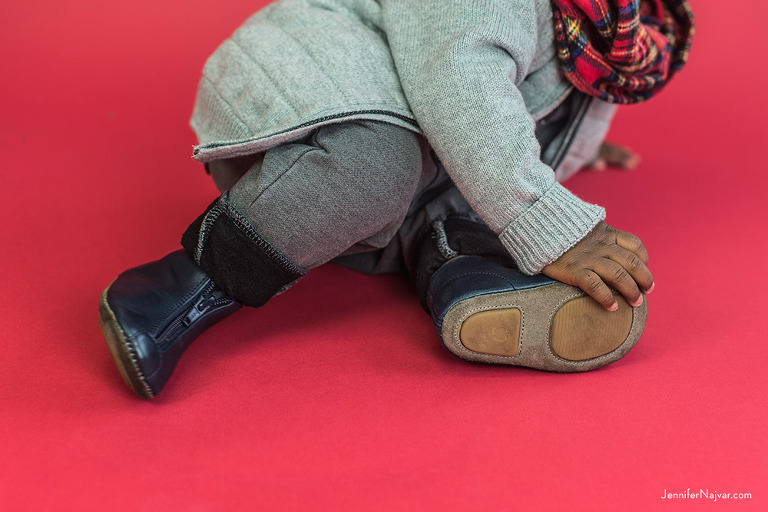 Jennifer Najvar photographs little clients from newborns under 14 days of age throughout baby's first year in her central Austin boutique portrait studio. Milestone Sessions like this one capture growing babies during the first 12-18 months as they reach milestones from tummy time to sitting up on their own, crawling, and taking their first steps.
If you would like more information about reserving a Milestone Session, contact us for details and scheduling.