We can offer loads of advice on the question of what to wear for your photo shoot, but our favorite suggestion for maternity clients? Before you finalize your wardrobe choices, think about bringing along your most sentimental pieces of jewelry to wear or hold in your hands during your session.
Incorporating family heirlooms or jewelry that holds a special significance is a meaningful way to connect that important piece of your family history to your new baby. Whatever it is for you — your grandmother's antique pearls, the necklace your husband gave you on your wedding day, or your wedding ring around your neck because it won't fit on your finger during those last few weeks of pregnancy — seeing these pieces in your portraits every time you look back at them will make you love them even more. So bring the thing that means the most to you, and we promise to make it part of your session.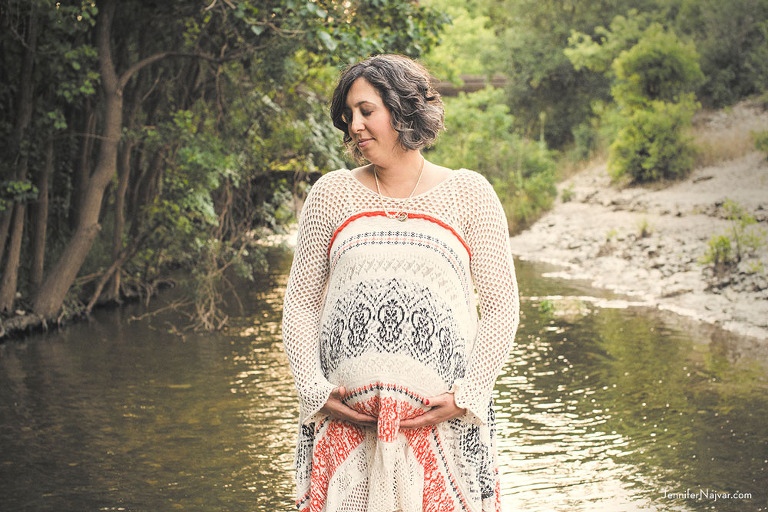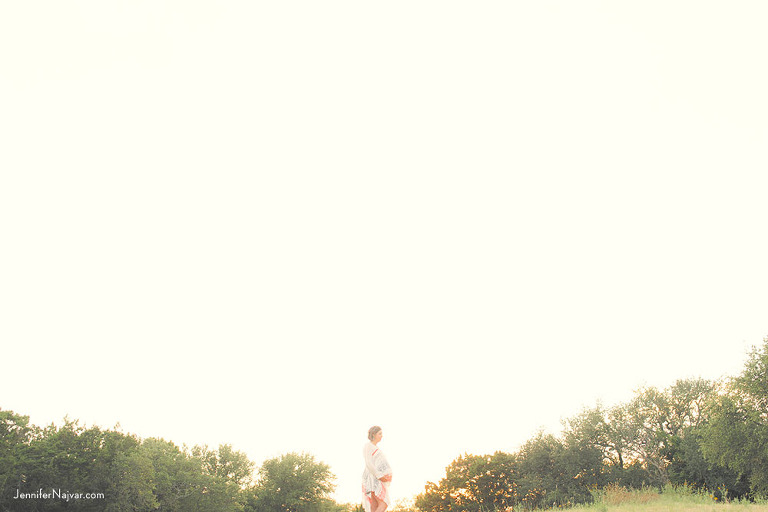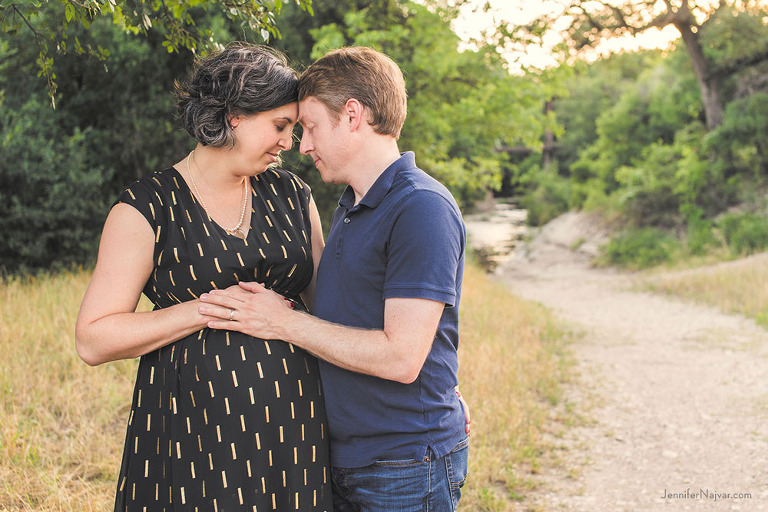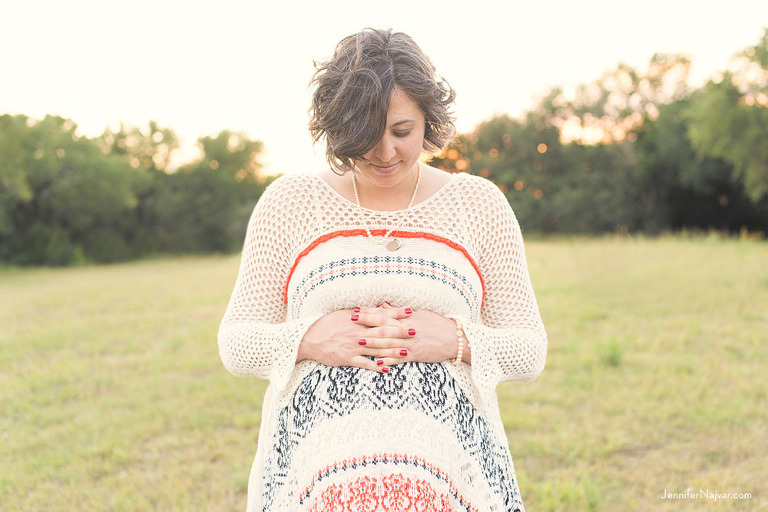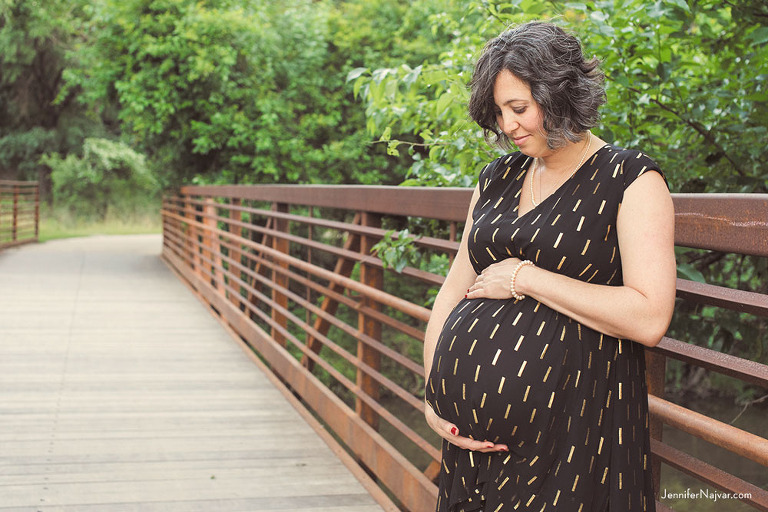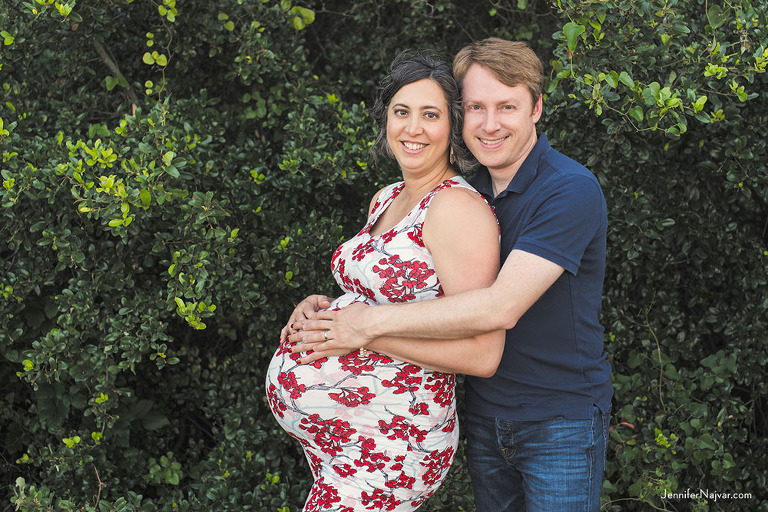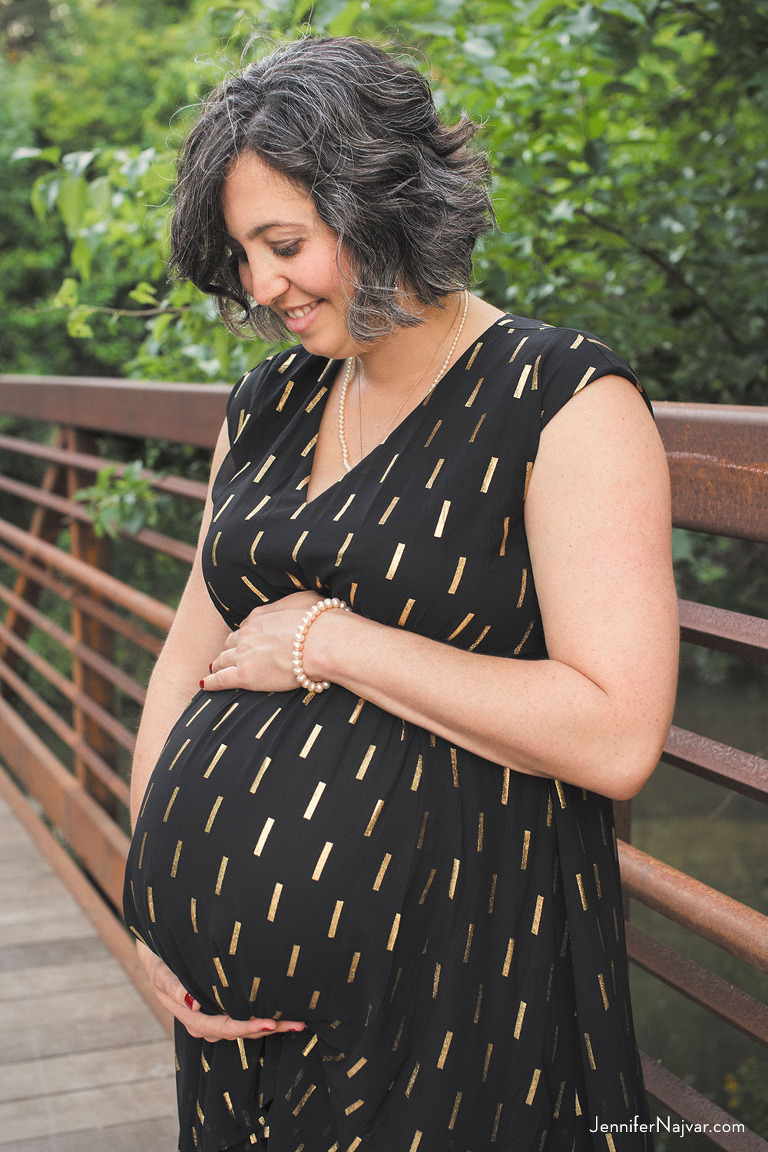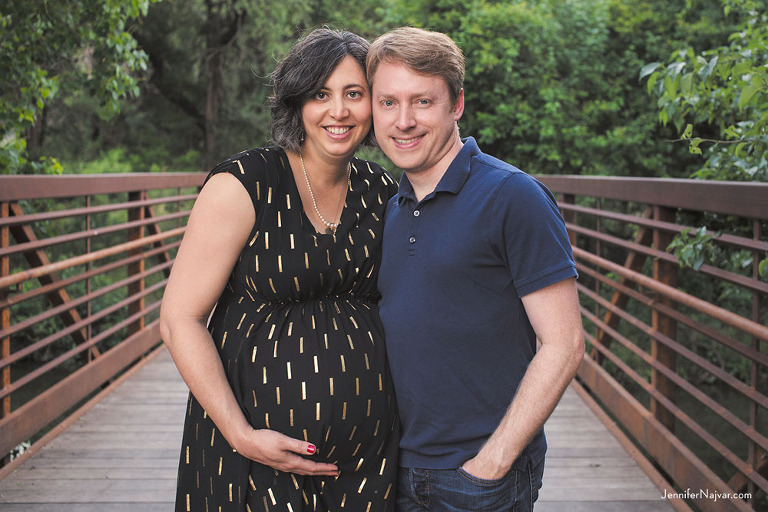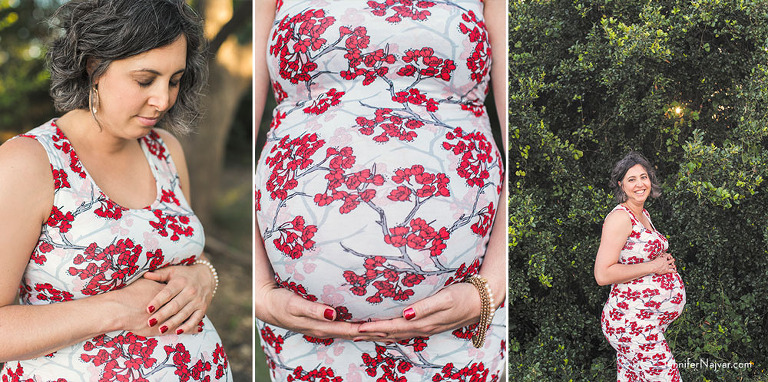 Jennifer Najvar specializes in Sunset Maternity photography in Austin, Texas. Maternity portrait sessions are usually scheduled between 32-34 weeks of pregnancy; earlier for twins. If you're interested in reserving your hill country sunset portrait session, contact us to start planning. We would love to hear from you.