Expecting a baby with a winter due date? Congratulations…that means a couple of great things for your maternity photo shoot.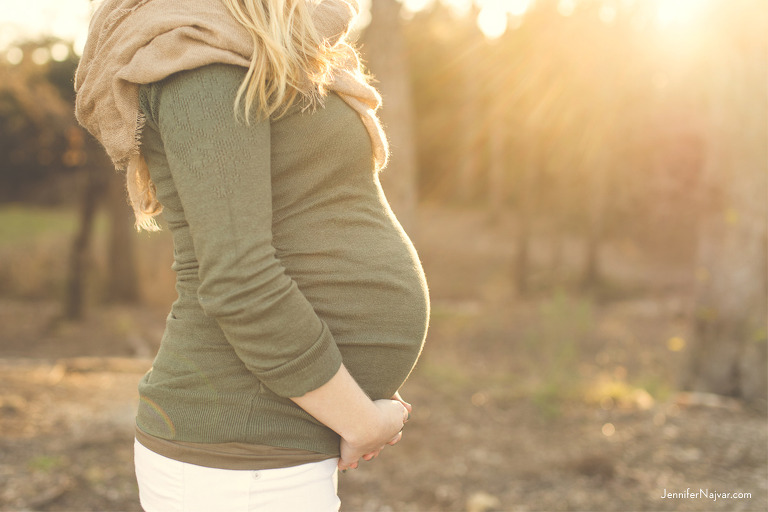 To start, when you're approaching 40 weeks, and it's just about the right time to take your maternity portraits, you will get to take full advantage of the absolutely ideal temperatures of a mild Austin winter during your portrait session.
The season of your due date will likely dictate the styling of your maternity shoot. If it's cold enough (which is never a certainty in central Texas), you'll have the opportunity to bundle yourself up in what we consider to be the most exciting (and the most flattering, by the way) wardrobe options: layers upon layers of heavy materials which will add a ton of texture and a cozy seasonal element to the overall look and feel of your photo shoot — think corduroys, flannel button-downs, chunky knit scarves and big-buttoned sweaters — not to mention a winter color palette of deep, dark and rich hues or subtle, muted tones carried over from the Autumn season. Just think…if you were due mid-June, none of these options would be thinkable, and we happen to love these options.
Take a peek at one of our winter sunset maternity sessions in the Austin hill country where all of our favorites — the flannel, the scarf, the layers and corduroys — all come together for a cozy seasonal shoot with rich emerald greens and golden hues.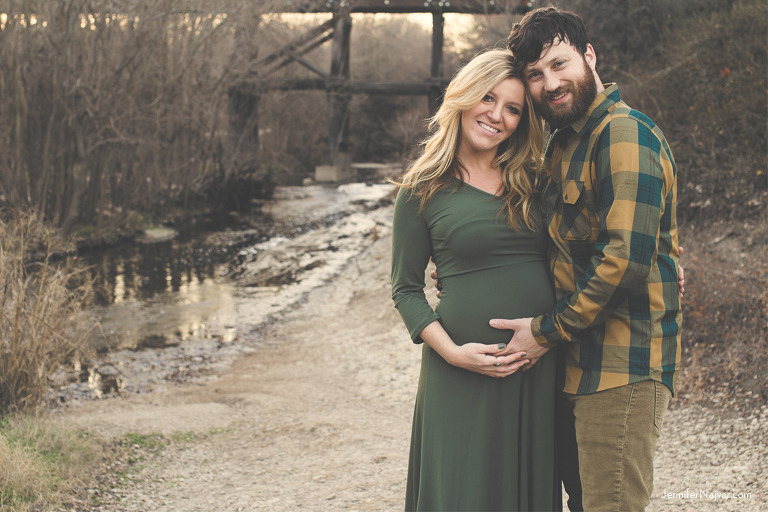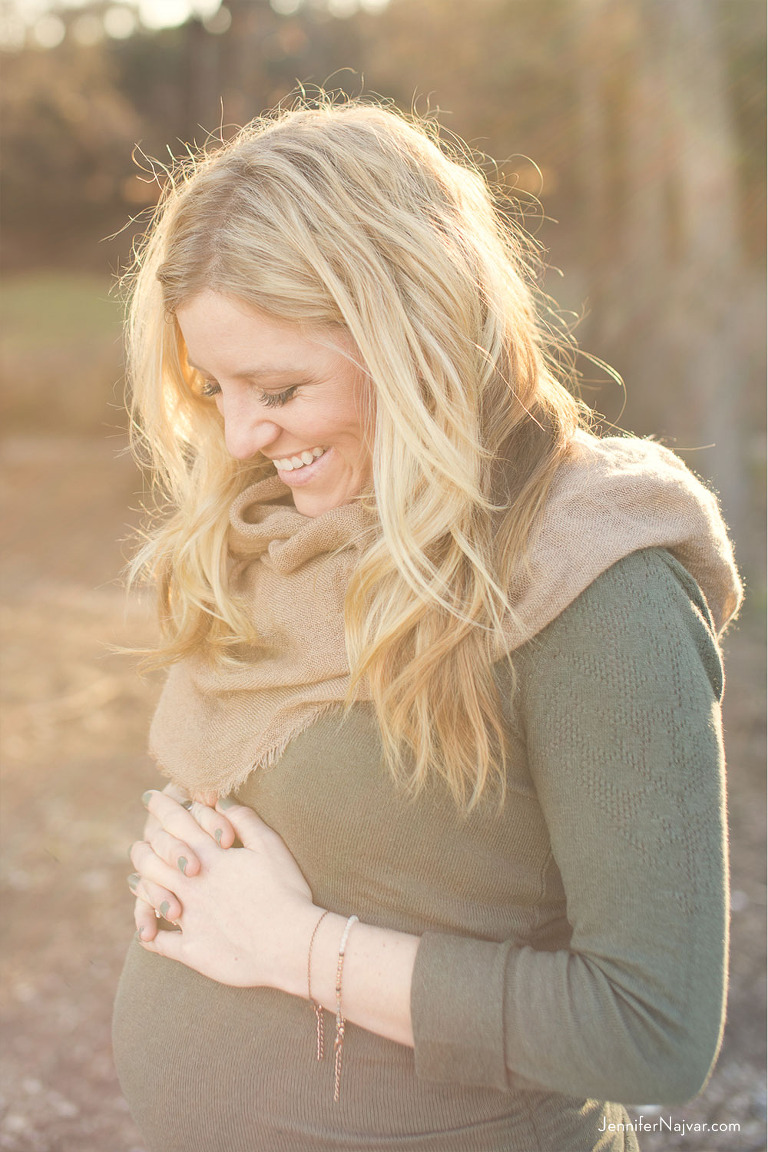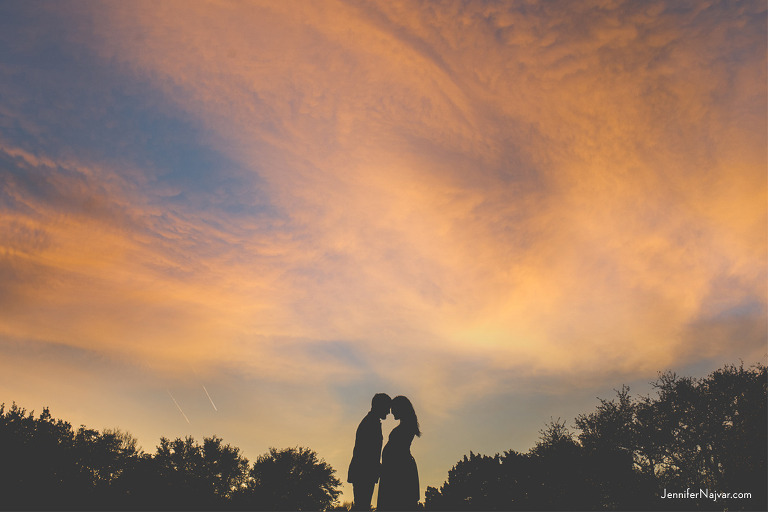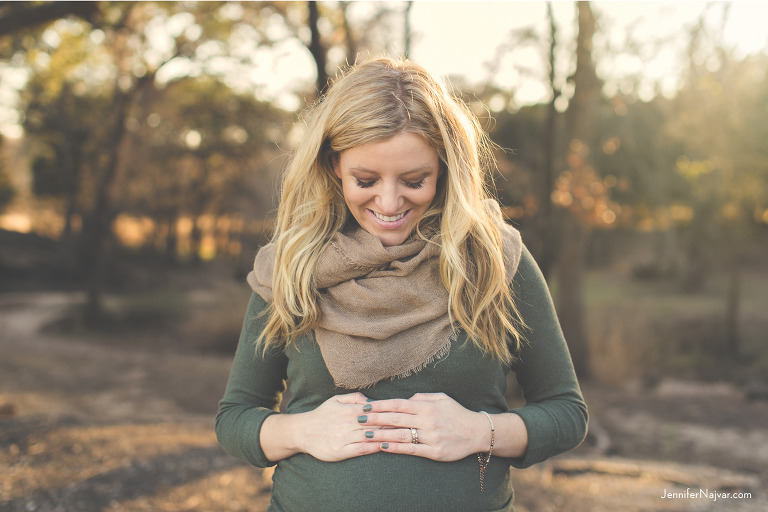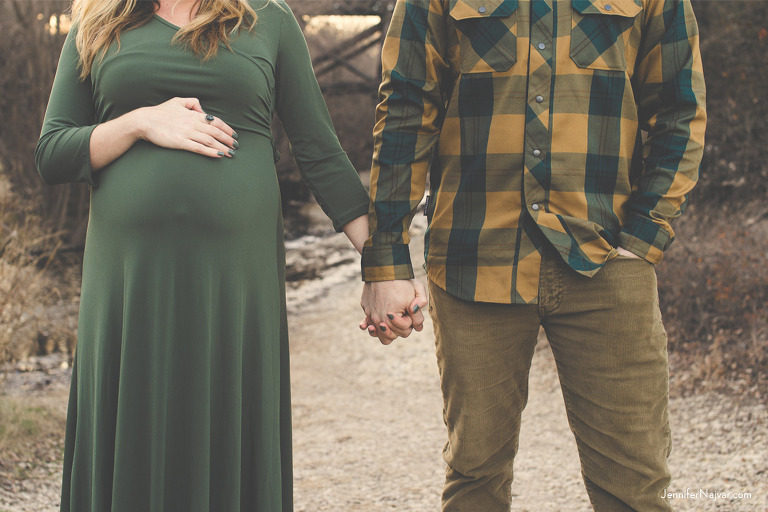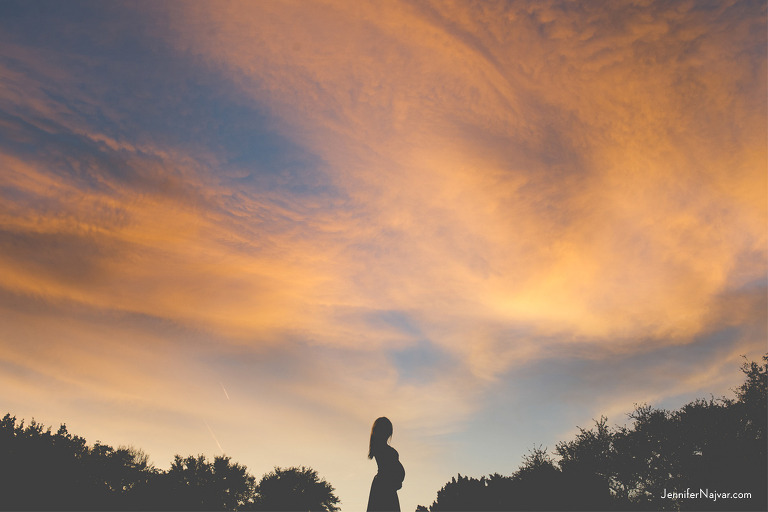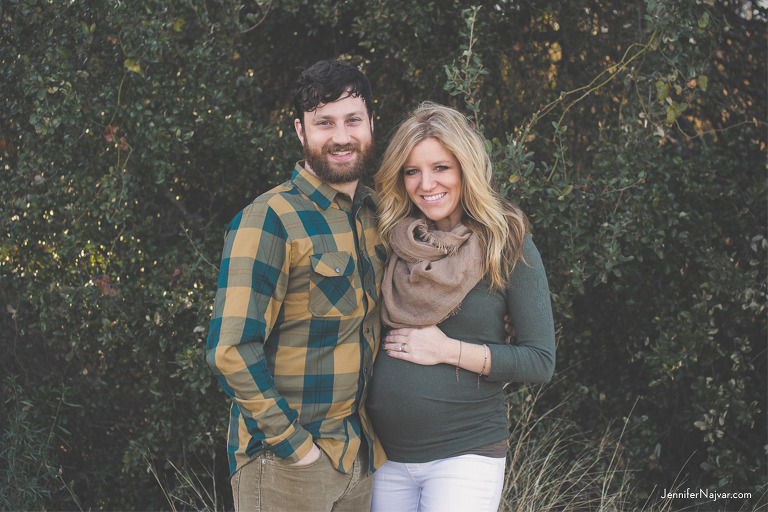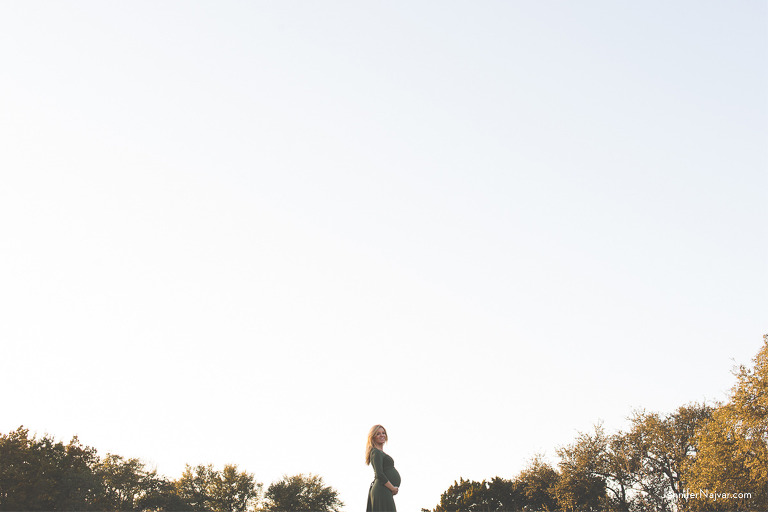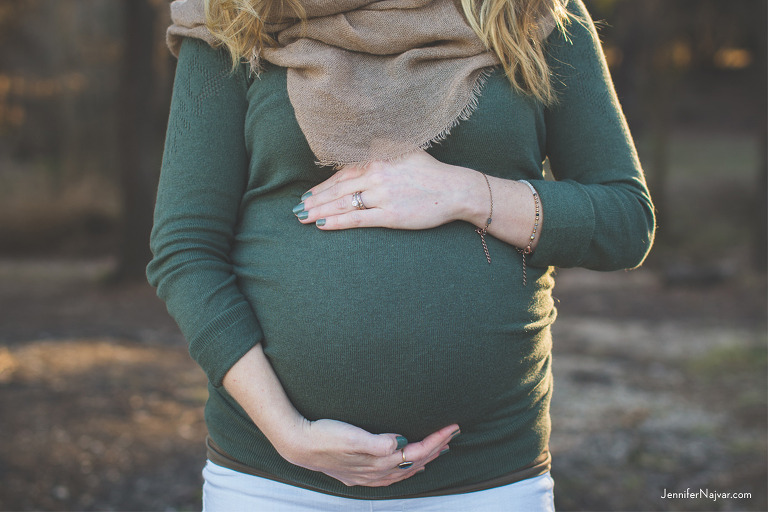 Jennifer Najvar specializes in Sunset Maternity photography in Austin, Texas. Maternity portrait sessions are usually scheduled between 32-34 weeks of pregnancy; earlier for twins. If you're interested in reserving your maternity portrait session in the Austin hill country, contact us to start planning. We would love to hear from you.