At this Spring baby photo shoot in the studio, we fell in love all over again with a baby boy we first met before he was even two weeks old.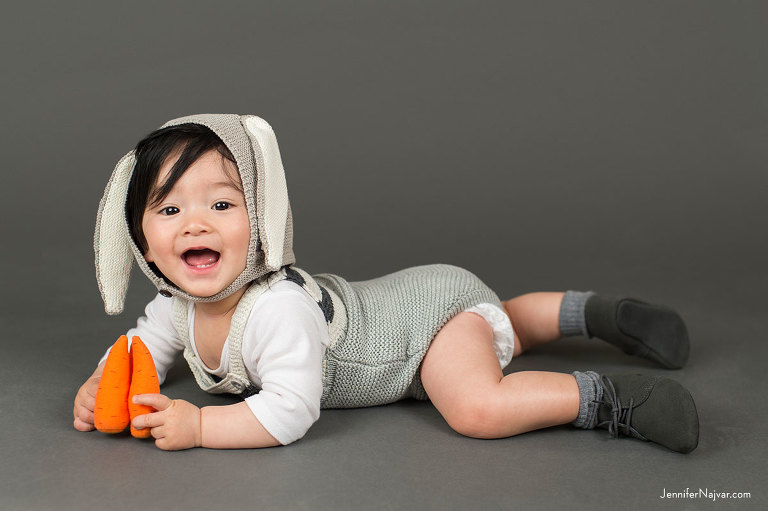 Some Sessions Just Leave us Gushing
In eight short months, we've become completely enamored with this little guy, his big smiles and his show-stopping hair. We have had the pleasure of photographing him with his loving family a number of times beginning with his newborn session just 12 days after he was born followed by a series of milestone photo shoots as part of our First Year Baby Plan. 
By this milestone, with Spring in full bloom and Easter just around the corner, he was able to sit up on his own for extended periods and crawl from one end of the studio to the other at a pretty good pace, despite our best efforts to keep him in one place.
Simple, Understated Spring-Inspired Props for 8-Month Studio Photos
Mom and Dad brought with them really well-chosen props to add a touch of Springtime, without taking the focus away from what we were really after – the adorable personality and the range of expressions that this little one displayed. 
A typical milestone session in the studio is focused entirely on capturing the age and stage of the baby at that time, and other than a chair, we don't often include many props.
Sometimes, however, a few well-chosen items can bring a sweet element to the shoot. For a Spring baby photo shoot, these added details — knit bunny ears, a simple set of stuffed carrots adding just a touch of color, and our particular favorite, the cutest little black and grey stuffed lamb — pair perfectly with the simple styling of the session.  
Read more about simple styling for your photo shoot.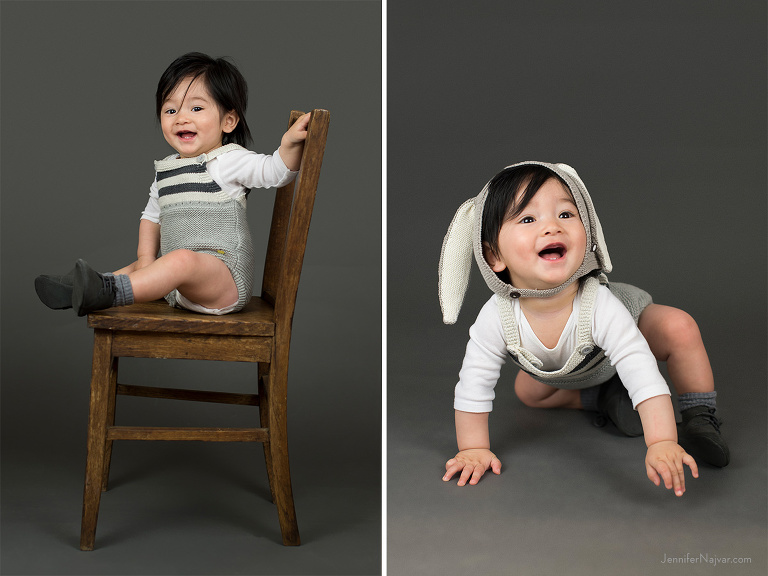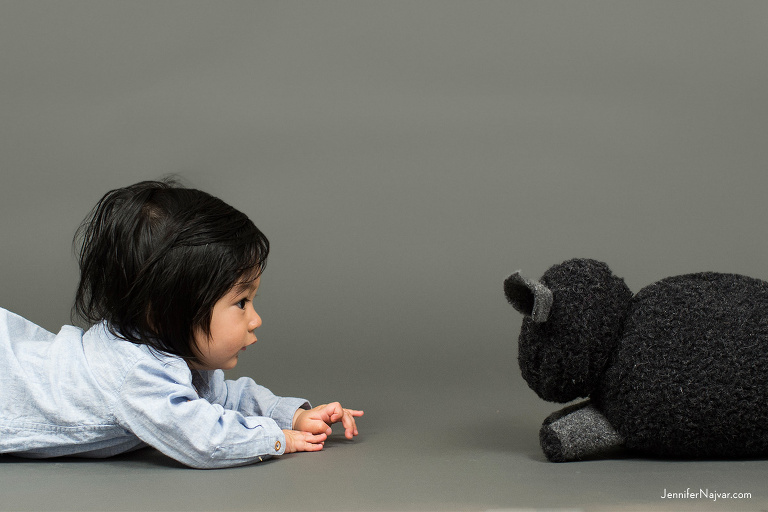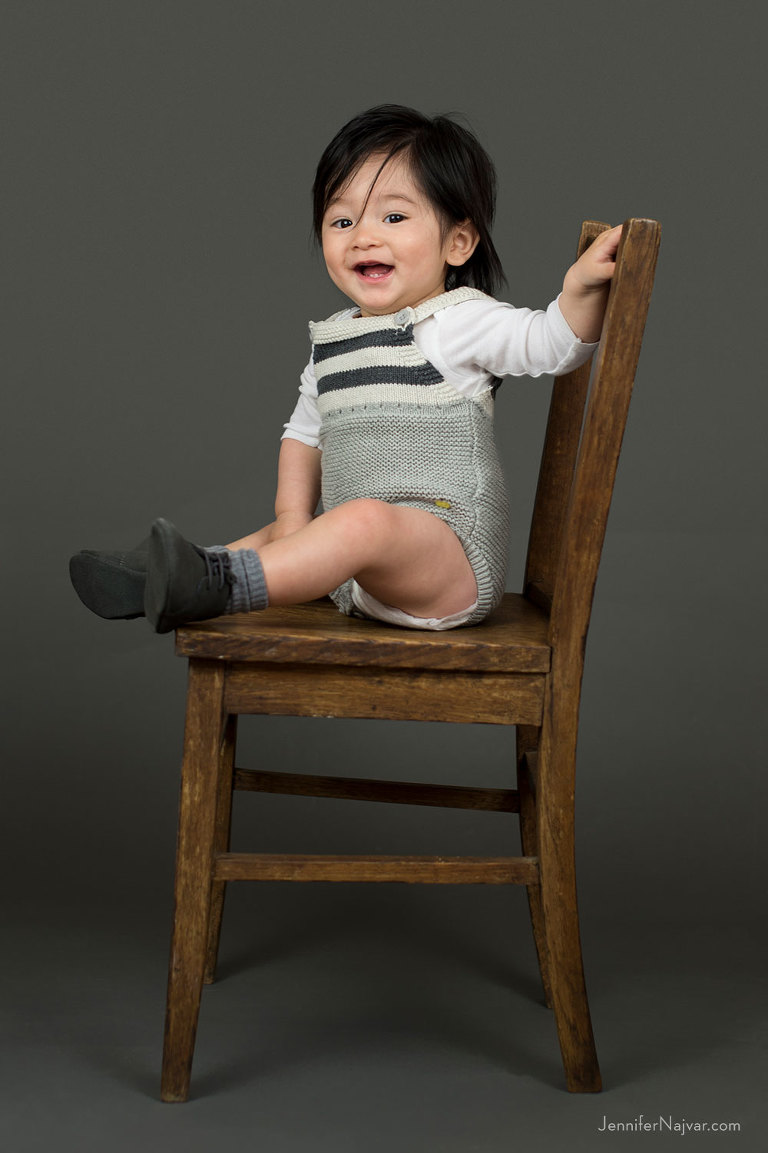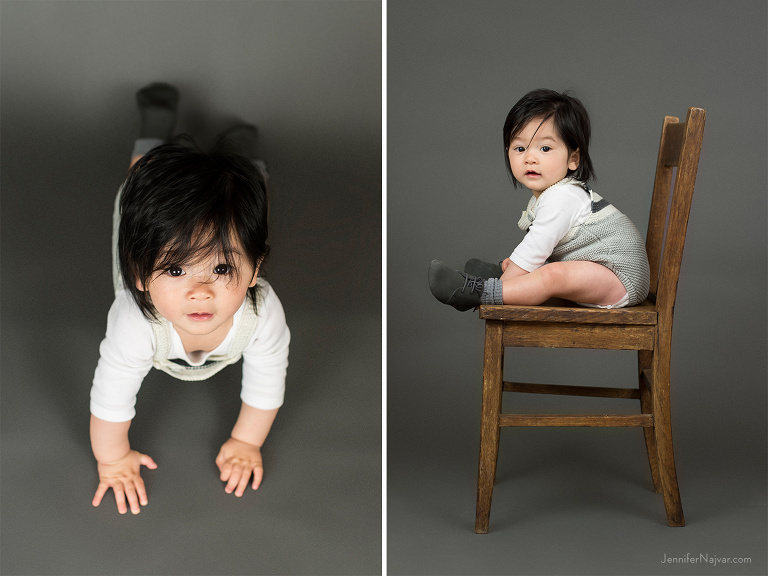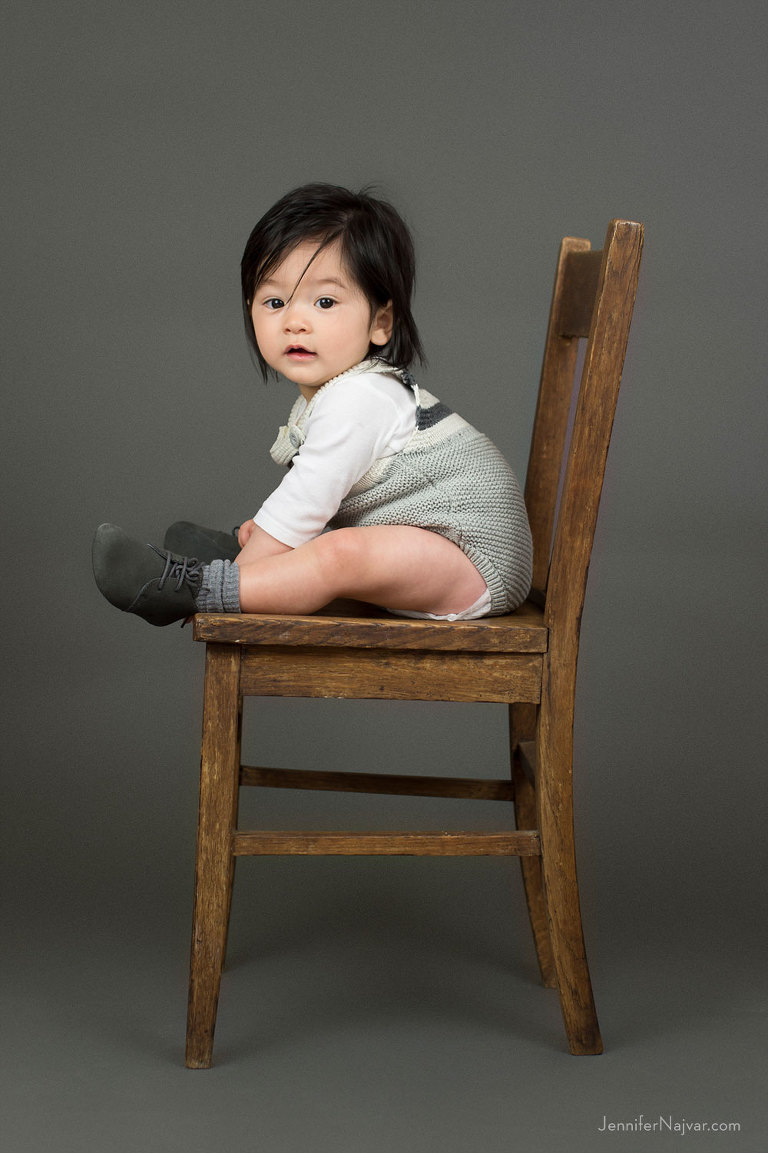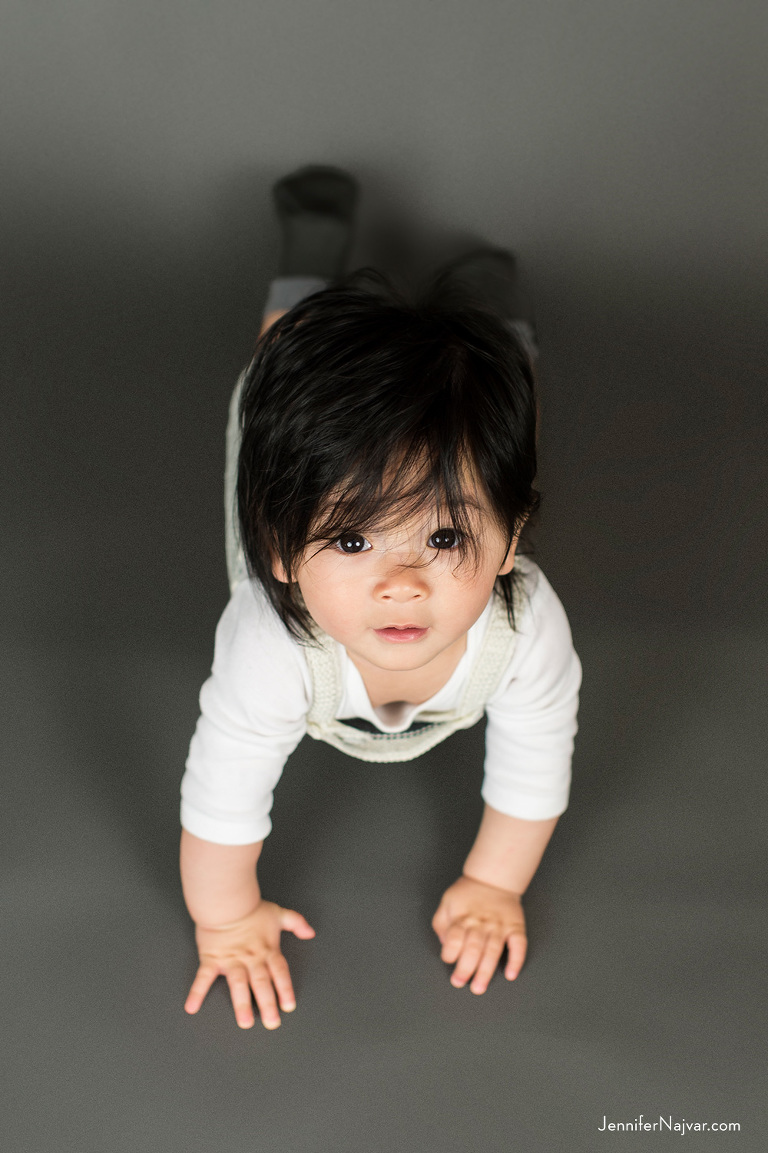 We would love to help you plan natural newborn portraits and a series of first year baby milestone sessions in our Austin studio. Working with mamas and babies is our specialty, so we hope you'll take a look at our recent work and all we have to offer, and we hope to hear from you very soon.